Tina Fey and Amy Poehler to Host Golden Globes For Next Two Years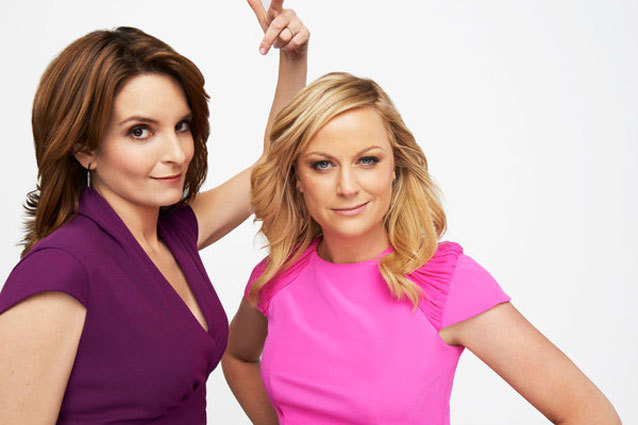 NBC
Break out the waffles, and grab yourself some cheesy blasters: Tina Fey and Amy Poehler will be returning as hosts of the Golden Globes, in both 2014 and 2015. That's right, everyone's favorite funny ladies are committed to hosting the awards show for two more years. Hollywood Foreign Press Association President Theo Kingma said that the HFPA was "thrilled" that Fey and Poehler had agreed to return, and that the pair had always been the organization's first choice. Looks like those two weren't joking after all when they said that "as Ricky Gervais proved, when you run afowl of the Hollywood Foreign Press, they ask you to host three more times." 
Fey and Poehler got rave reviews when they hosted the 2013 awards, and attracted a large number of new viewers for the telecast, boosting ratings by 17 percent. Rumors of their return began circulating at this year's Emmys, when Fey revealed that the two had been asked to host again. And after stealing the opening number by heckling host Neil Patrick Harris, fans began petitioning for them to re-team and host every major upcoming awards show (and some of the smaller ones, as well). 
The only downside to Fey and Poehler's return is that it takes the pair out of the running to host the 2015 Oscars. However, in many ways, they are more suited to the drunkest night in Hollywood, as the more informal atmosphere allows them to keep their goofy, weird bits – like when they pretended to be nominees for a fake miniseries called Dog President — without having to worry about big production numbers and dance routines. Fey and Poehler will also make a great counterpoint to Ellen DeGeneres, the 2014 Oscar host, as all three have a similar fun, irreverent style. 
The 2014 Golden Globes will air on January 14.