Tina Fey and Ellie Kemper Team Up For NBC Comedy Series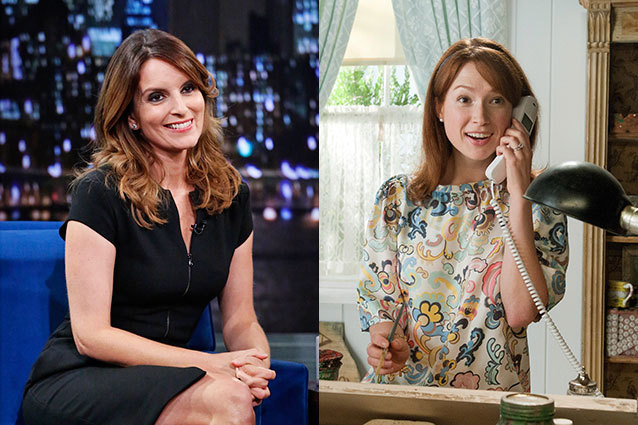 NBC via Getty / Universal via Everett Collection
When 30 Rock ended earlier this year, a few of us may have shed a tear (or two). But luckily, our Tina Fey deprivation will be ending very soon. Today, it was announced that Fey will be returning to NBC behind the camera with what is sure to be another epic comedy series. Fey, along with her producing partner Robert Carlock, have been given the go-ahead for a 13-episode order for the single camera comedy starring Ellie Kemper. The as-of-now untitled show is set to debut in the Fall of 2014 and will focus on Kemper's character escaping a doomsday cult and starting over in New York City.  
Although Fey will not be appearing in the show, she will co-write, co-produce, and co-run the series along with Carlock. In a joint statement released today, the duo said, "We have been lucky enough to work at NBC for our entire careers (except when Robert worked at The Dana Carvey Show, now available on DVD) and we thank Bob [Greenblatt] and Jen [Salke] for their continued support."
The union of Fey, Carlock, and Kemper is just the cherry on top of a great year for all three. Fey recently won an Emmy for her writing on 30 Rock and was also tapped to host the Golden Globes with Amy Poehler for the next two years. Meanwhile, Carlock (who is a three time Emmy winner and previous writer for SNL, Friends, and Joey) wrapped up his production duties on 30 Rock, while Kemper (who played a lovable ditz on The Office and in Bridesmaids) has been cast in two upcoming films in addition to this new comedy series. 
Be on the lookout for this bound-to-be-hilarious show – until then, just watch this Ellie Kemper Bridesmaids clip over and over.