TLC's 'What Not To Wear' Host Not A Fan of Sarah Palin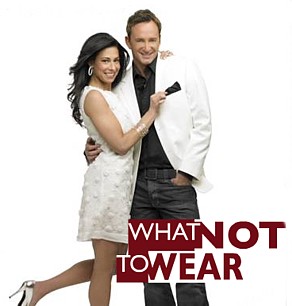 If Aaron Sorkin's rant on Sarah Palin and her show Sarah Palin's Alaska and the general angry backlash at her daughter's uncanny (and undeserved) rise to the top of the Dancing With The Stars ranks taught us anything it's that the entertainment world generally isn't a fan of the former governor of Alaska. Now, here to add more fuel to the fire is Palin's fellow TLC star, Clinton Kelly. The What Not To Wear host shared his very scathing opinion of the budding reality star, and perhaps Kelly's not a big enough star to have PR people jumping down his throat to keep him from running his mouth, because he was not holding back.
He stopped by The Joy Behar Show on HLN and told America how he really feels. As the resident TLC expert, he explained that he dislikes sharing "his" network with Palin because "she basically stands for everything I don`t stand for or I`m against. So it`s a little bit rough. It`s a little — what bothers me the most about her is her hypocrisy…look how beautiful everything is. Let's go kill something…" It's not a new opinion and I don't envy his position, but it's definitely an overly candid response toward a network that's paying his bills and keeping him in those plaid sport coats and Kenneth Cole shoes.
The real zinger was when Kelly admitted that of course Palin should be a celebrity, but that she should stay out of the political arena, agreeing with Behar and touting the assertion that Palin only "thinks she's in politics." Yikes. I'd be more careful if I were Kelly; Palin's armed and…okay she's not that dangerous, but she is armed (should she go all Cheney on her fellow TLC star, he'd probably have ample time to flee; it took her like seven shots to finally get that caribou).
Source: Hollywood Reporter