Exclusive Clip From 'Too Young To Marry' Season Finale: Tears, Dog-Napping, And More Tears!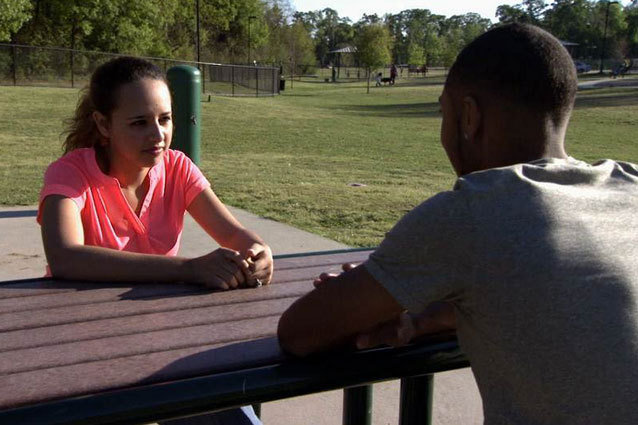 Oxygen
The premise of Oxygen's Too Young To Marry is pretty simple: it follows a few couples who just might be a little too young to get hitched. Of course, the couples certainly don't see it this way, but many of their family and friends certainly do. What's the result? Drama, drama, and more drama.
Drama on an Oxygen reality show? I'm shocked to my very core!
Tonight is the season finale of Too Young To Marry, which means we'll be bidding a fond farewell to all the crazy couples and overbearing families. What will happen to young Nick and Cailyn? How will Nick's mother react when she find out they've been planning their wedding behind her back? Will their love stay true or will it end with a brawl in a parking lot?
Here's an exclusive clip from the finale:
Relationship Lessons From Too Young To Marry:
Don't steal someone's dog and sell it. Because that is seriously uncool. Also really crazy.
All important relationship discussions should be shouted. If you're not shouting, are you really discussing your problems in a reasonable way? Think about what you'd like to say to the loved one who is making you angry, then say it as loudly as possible. There's no way this situation will escalate.
Don't call the police on your future mother-in-law. Or do, but make sure she'll be going to prison for a long time. Otherwise you'll be the one in in-law jail.
What do you think? Have you been watching Too Young To Marry? Have you ever kidnapped and sold someone else's dog? Because that's really uncool. Sound off in the comments!
More:
'Reality Bites' Gets A TV Adapation
Casting The Movies For Our Favorite Reality TV Shows
'Survivor: Blood Vs. Water' And The Genius of Reality TV Casting
---
From Our Partners:


40 Most Revealing See- Through Red Carpet Looks (Vh1)


15 Stars Share Secrets of their Sex Lives (Celebuzz)