This Is Your Last Chance To Watch 'Treme'! — Here's a Season 4 Trailer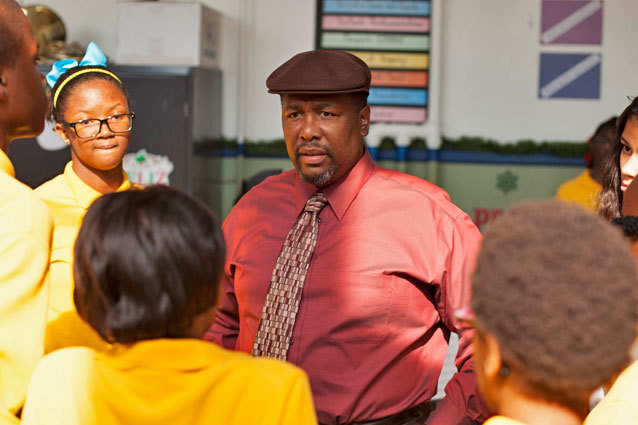 HBO
The undervalued HBO series Treme is coming to an end with its fourth season beginning on Dec. 1. This final season, extended as essentially a courtesy from HBO, will consist of five episodes. Just as unwatched but somehow less critically appreciated than Enlightened (another series gone too soon), Treme at least has had the chance to negotiate its demise, and creator David Simon is confident that this season will bring the series to a satisfying close. 
The trailer promises the thrill of Obama's hard-to-believe first election, trailing some measure of hope into the characters' difficult lives as they still, years later, are piecing together their former lives, accompanied by plenty of music, from inexperienced kids all the way to seasoned professionals. And throughout it all, the thread of neglect and police corruption that leaves many dead bodies behind in a show that doesn't normally focus on graphic crimes. Simon is clearly bursting to combine the thrill of new hope with the struggle of a New Orleans that still hasn't managed to completely recover almost 10 years later. 
Less transformative than The Wire and less devestating than The Corner, Treme is still one of the most ambitious TV projects of the last ten years. While it could never truly capture a city as sprawling and historied as New Orleans, it fills in some of our preconceived notions — about the crime, the food, the music — with lovingly rendered detail and explodes common assumptions. Exploring haute cuisine instead of fatty fried food, or drawing out the hip hop and funk influences in local jazz instead of the expected big band. And, like The Wire, Treme is at its most affecting when exploring the school system. Wendell Pierce's struggling musician-turned-elementary school teacher Antione Baptiste shows yet again that placing a character in a classroom can transform how you see them. 
Without the familiarity of the cops/criminals dynamic, Treme struggled to hold on to David Simon fanatics coming off The Wire looking for the next great HBO series. But while that show was about the death of the American city, Treme, for all of the indignities and injusticies foisted upon the characters, is about the eternal life of an American city. People didn't discover The Wire until it came out on DVD, but that doesn't have to be the case with Treme. There's nothing more satisfying than saying you watched a show before it caught on… you have the chance this December.