'True Blood' Season 5 Poster Goes Old School — PIC
People who love True Blood will continue to love it whether or not they can stand a beloved character being possessed by a desperate old woman on occasion or a fairy bestowing her, ahem, charms upon undeserving Joe Schmoes. Still, after a season that went a little overboard with all that witchy, Wiccan nonsense, we're all hoping Season 5 will put the focus back on the vamps.
So far, the video teasers are determined to keep us waiting in vague territory, but the Season 5 teaser poster is very reminiscent of the sexy image that enticed us to tune into the pilot in the first place.  

[Image: HBO]
Could it be that Season 5 will return to the down home roots we came to love in Season 1? Or is this just a subliminal message to get us to associate tears with sex appeal because we're heading for a depressing, bloody season? Actually, either way works for us. 
But be honest, how much does this new poster look like the old Season 1 pouty vampire?
True Blood returns June 10 at 9 PM ET/PT on HBO.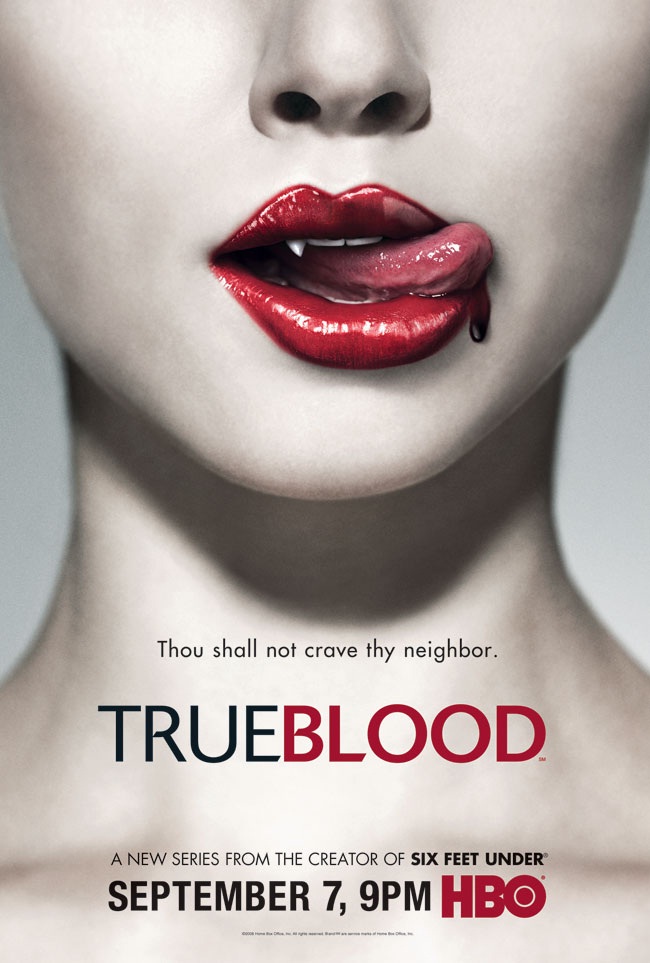 [Image: HBO]
Follow Kelsea on Twitter @KelseaStahler.
More:
True Blood Loses Alan Ball: Why It Doesn't Really Matter
True Blood Teaser: Eric Turns on Pam – VIDEO
True Blood Trailer is a Bloody Good Time, But Where is Tara?