'True Blood' Season 5 Sneak Peek: Chris Meloni Raises the Stakes — PIC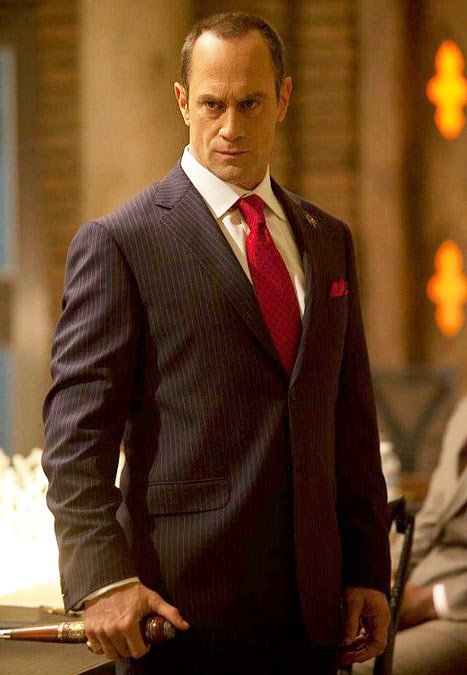 Over the past few weeks, HBO hasn't been shy about giving True Blood fans a taste of what to expect from the highly anticipated fifth season, which premieres June 10. Thanks to all the teasing trailers and eye-catching promo posters, fans are anxious now more than ever for the inevitable blood bath to commence. But for some reason the network has been hell-bent (literally) on keeping their newest male vamp completely underwraps…until now that is.
To help fans whet their appetites even further, HBO has released a series of teaser images, which includes a first look at new series regular Christopher Meloni, who will play a vampire named Roman — though you might know him best as Detective Elliot Stabler.
After parting ways with NBC's Law & Order: Special Victims Unit only last year, Meloni will be returning to television in a big way as an ancient, powerful vampire who holds the fate of Bill and Eric in his hands. It's unclear right now if he'll turn out to be a friend or foe for our beloved residents of Bon Temps, but judging by the way he's grasping that stake, whatever his intentions are, this guy means business (just wait until we see those fangs).
There's a new vampire in town, folks — and he is not to be trifled with. Will you watch Chris Meloni on True Blood?
Follow Kelly on Twitter @KellyBean0415
More:
True Blood Teaser: Eric Turns on Pam — VIDEO
True Blood Trailer Is a Bloody Good Time, But Where Is Tara?
True Blood: Sookie, Bill & Eric Haunted By The Past in New Teaser
[Image: HBO]