'True Blood' Season 6: Sookie's Holding Eric, Bill is Bloody Pissed, And Is That Warlow? — VIDEO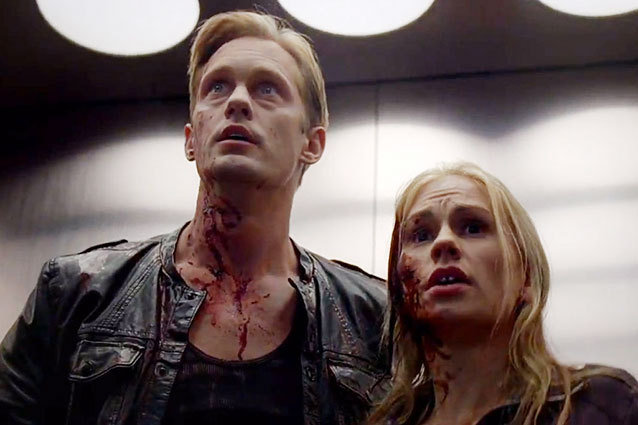 It's almost that time. The tempature is changing. The snow is melting. And Bon Temps is slowly making its way into view. True Blood Season 6 will soon be here. 
But until June 16 is upon us, we'll survive on the few droplets of footage that HBO so graciously drops upon us, like this first teaser trailer (below) from the new season, which delivers flashes of our protagonist's fates heading into year six in supernatural Louisiana. Now that he's taken over the vampire goddess' role will Billith (Stephen Moyer) kill everyone? Will Sookie (Anna Paquin) fall into Eric's arms and give us a reason to care about her storyline again? Will Alcide (Joe Manganiello) take his shirt off? (Yes, duh.) Is Tara still angry? (Always.) Is that Warlow (the vampire who maybe killed Jason and Sookie's parents)? Does he have any idea what conditioner is? 
RELATED: 'True Blood' Season Finale Recap: I'm Melting!
More importantly, what's the meaning of all these ominious voiceovers? "If the humans want war, we'll give them war," says Eric (Alexander Skarsgård). But "there's no one left to protect now," according to Nora. "The tyrant is rising. It is the beginning of the end," says some eerie voice we're assuming is adding Warlow into the Bill/Lilith bloody mix. And of course, none of that really matters because as Billith so joyfully decrees: "We're all gonna burn!" Who's ready for another summer of steamy vampire/werewolf/faerie/whatever else these writers can think up action? 
RELATED: True Blood vs. Vampire Diaries
And because this short teaser is over far too quickly, we've conveniently stopped time (a few times) to bring you more lasting looks at Bon Temps' most interesting residents and their Season 6 whereabouts. It may not be June yet, but let's make these moments last as long as we can. 
With Bill gone all bloody and evil, will Sookie end up with Eric? This snippet in which they seem to be stuck in an elevator (or at least a tiny room) might yield something steamy. (Please?)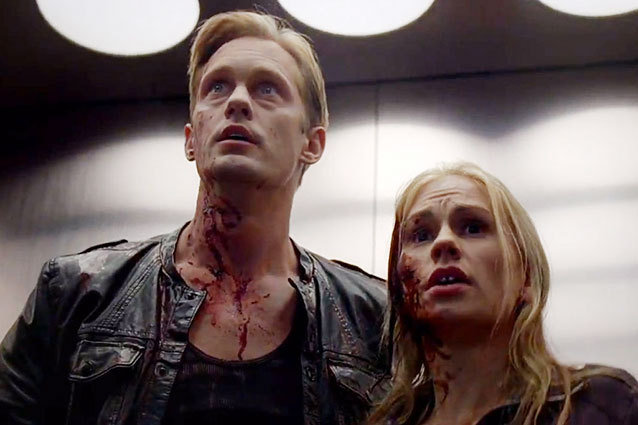 Pam's in trouble again. Yep, those are lasers and we're assuming the bullets aren't your standard issue metal.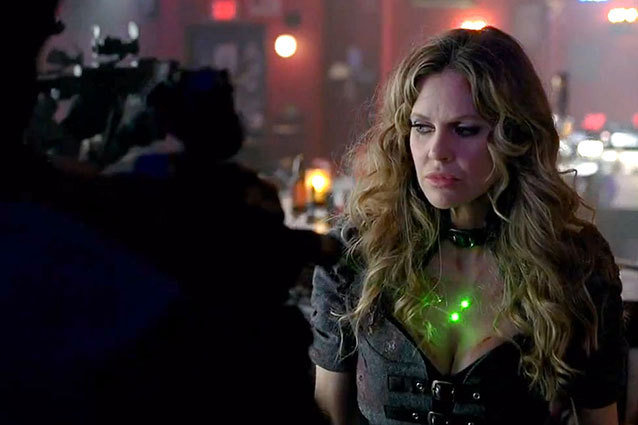 Jessica's pout is back in full effect. It looks like she might have caught wind of Bill's fate as she flees the Authority scene with Nora and Jason.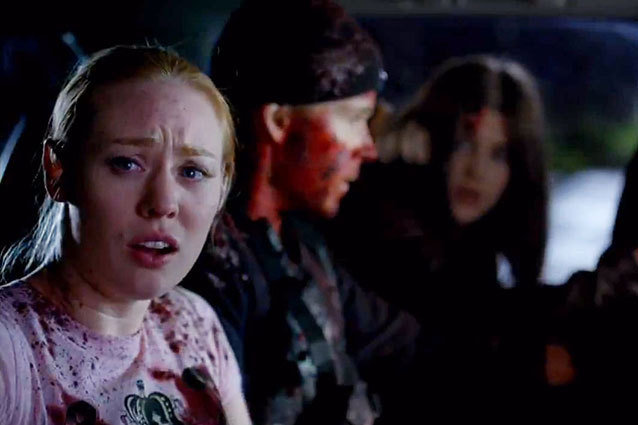 Tara is still pissed at Pam, her mother-lover, or is it lover-mother? (P.S. Is anyone surprised?)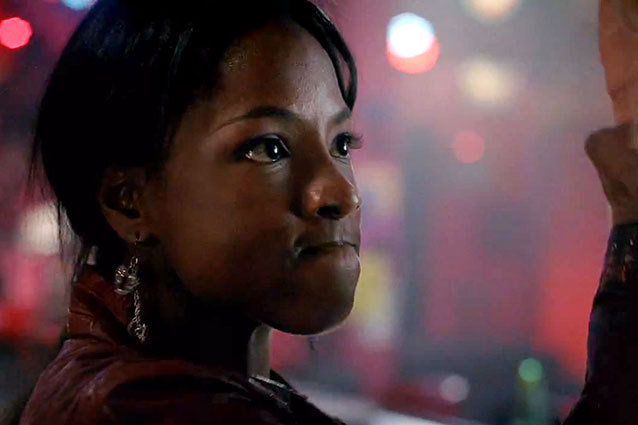 Alcide is still allergic to shirts. Hey, werewolves run warm, okay?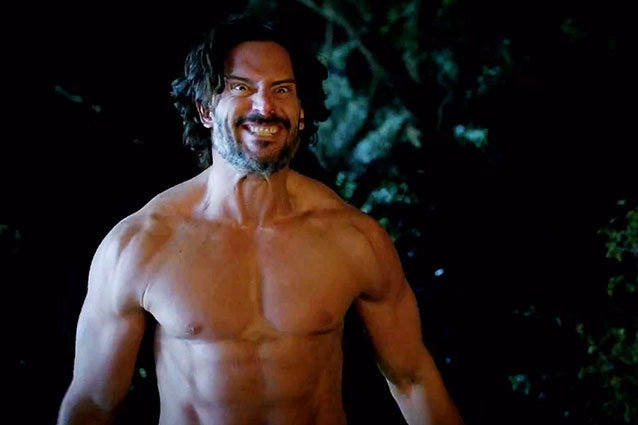 From the looks of this mysterious character, we're dealing with Warlow, the could-be killer of Sookie's parents. Scraggly hair? Check. Wide-brimmed hat? Check. Vampire fangs sneakily peeking out of that beard? Check. And we're thoroughly terrified of this guy.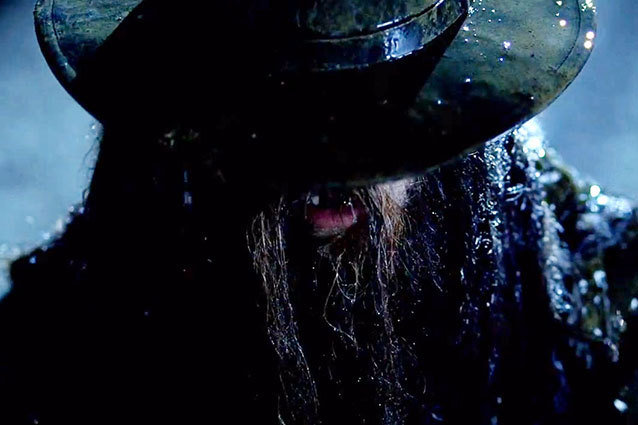 Jason is clearly still on the warpath (he can't even stop long enough to clean that blood off his face), but who's this old woman whose face he's holding a gun to?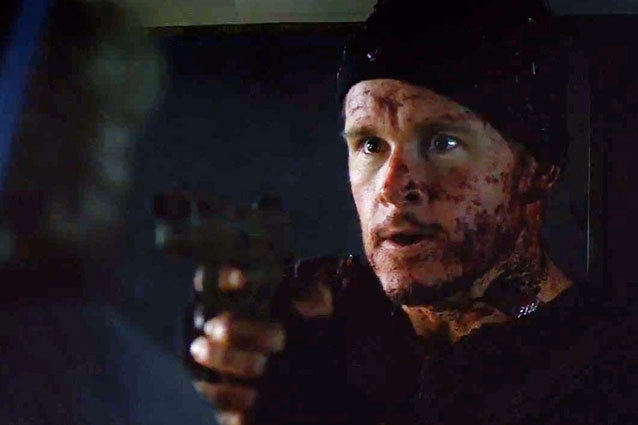 In recent seasons, Lafayette has tended to have his own very separate story line, so whatever's going on in this shot, it's clear he's in trouble once again.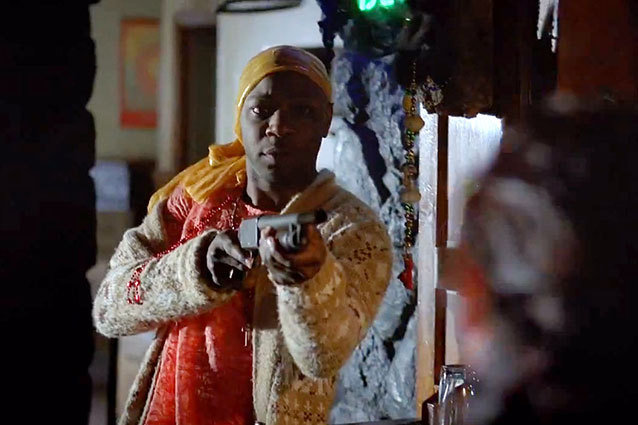 And finally, we have Billith, in all his psychotic glory. Of course, here's hoping his plan for mayhem stems beyond overtaking a circuit breaker.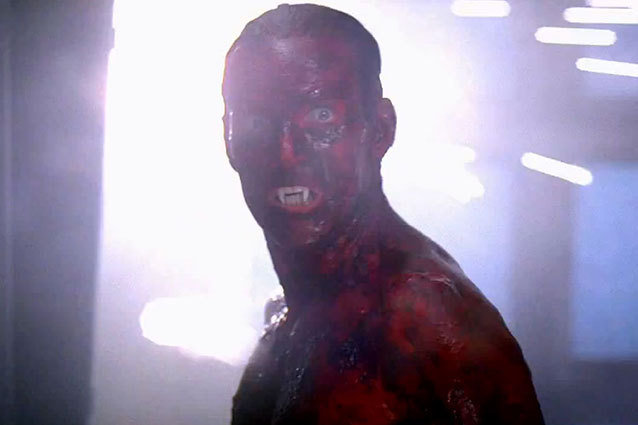 Follow Kelsea on Twitter @KelseaStahler
[Photo Credit: HBO (9)]
---
You Might Also Like:


Topanga's Revealing Lingerie Shoot: Hello '90s!


13 Most WTF Fan Tributes