TV/Movie Fashion That Would Have Gotten Us Kicked Out of School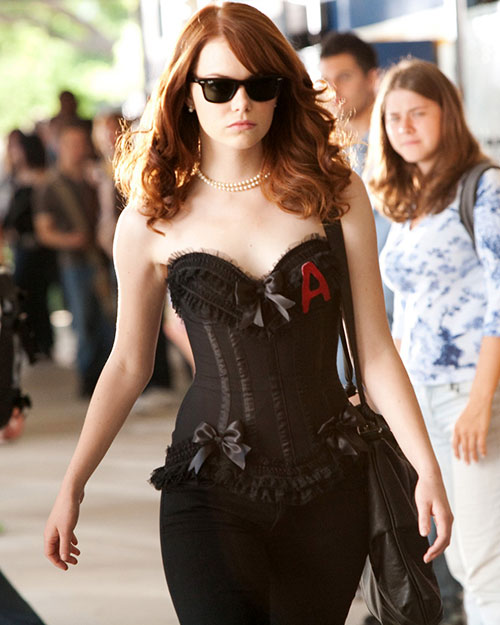 The image of a gorgeous, scantily clad, hard-bodied high school girl slowly strolling down a hallway as the whole school turns a head is as classic as a Model T Ford. From Kelly Kapowski to the Plastics from Mean Girls, film and television directors have been using this tried and true technique for years. The fashions may change, but the shot remains the same — because, as an audience, how else could we possibly figure out who is popular? It would be impossible.
The thing is, as a teenager I was always perplexed by these girls, because if I tried to wear anything from their wardrobes to my suburban New Jersey public school I would have been sent home with a warning (or detention) to change. Miniskirts may abound on the big screen, but you certainly didn't see any at Collingswood High School. Our Vice Principal made sure of that.
Our list of banned apparel included tank tops (female shoulders are sexually enticing for men), cleavage-bearing tops (same), skirts or shorts that went above where you could reach your hand on your thigh (again, same), crop tops (noticing a trend?), ripped jeans, and heels above two inches (to avoid broken limbs, because people in New Jersey are clumsy). The pretty, popular girls in TV and movies live in a land of no rules, and I gathered some of the worst offenders below:
TV and Movie Fashion That Would Have Gotten Us Kicked Out of High School
Follow Shaunna on Twitter @HWShaunna
[PHOTO CREDIT: Screen Gems]
MORE:
A History of Real Sex in Movies