TV Network Swap: What if 'Girls' Were On Fox?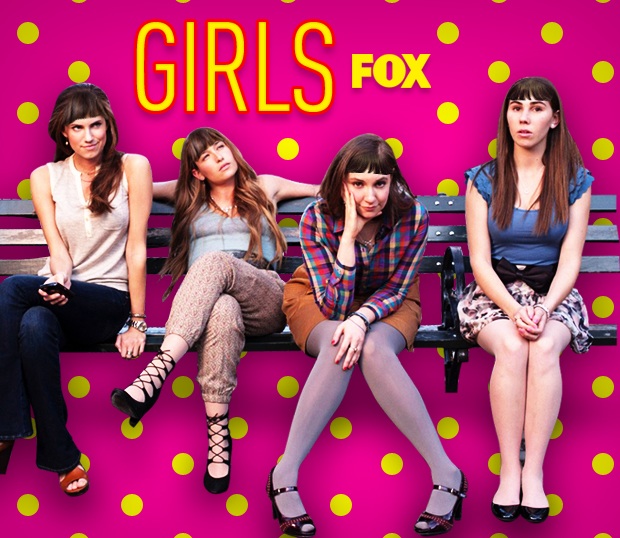 Our favorite shows feel perfect for their respective networks: The nude-friendly Game of Thrones is a tried-and-true HBO series, the tortoise-slow Mad Men fits AMC's intelligent and patient viewers, and The Big Bang Theory never met a laugh track CBS didn't like. But what if those series appeared on different networks? How would the show change? We're exploring just that in our Network Swap series. Next up: What if Girls aired on Fox? 
Network: Fox 
TV Rating: TV-14/TV-H (TV-Hipster) 
Logline: Meet Hannah, the New Girl in Town. She's A-Quirk-Able! 
Setting: A wildly expensive and hip Los Angeles loft apartment that no quasi-employed twentysomethings could ever dream of affording, but who cares?! 
Pilot Plot:
After her parents cut her off, aspiring ukulele player and Brooklynite Hannah (
Lena Dunham
) and calls up her West Coast bestie, model/actress/waitress Marnie (
Allison Williams
). When Marnie tells Hannah she and her roommates, the free-spirited hippie and freelance photographer Jessa (
Jemima Kirke
) and Jessa's preppy medical student cousin Shoshanna (
Zosia Mamet
), are looking for a fourth roomie in their terribly trendy Los Angeles loft, Hannah packs up her ukulele and heads out west. Quirky wackiness ensues when Hannah tries to learn how to drive a car (in crazy L.A. traffic, no less!), gets a part-time gig as a barista, and meets her kooky, out-of-work, unicycle-riding perpetually shirtless neighbor across the hall Adam (
Adam Driver
). The two bicker over whose Urban Outfitters catalog was actually in the mailbox, but their instant chemistry is undeniable. Expect at least two seasons of will they/won't they sexual tension!
Breakout Star:
Marnie's too-goo-to-be-true boyfriend Charlie, a kindergarten teacher who also trains seeing eye dogs on the weekends. (Played by
Chris Messina
, because of course). 
Soundbite: "I fit in in New York. Everyone there was in a rush to stand on a hot, disgusting subway platform and acted like Liz Lemon. Here? It's more Liz ….Wheatgrass and sorry, I'm late Pilates classes." 
Sweeps Twist: Hannah's parents, after feeling terrible about cutting her off, offer to move her back to Brooklyn. The news comes right after Adam shows up (with a shirt on!) at one of Hannah's ukulele gigs at the coffee shop he works at. 
Reason People Watch: Not since Sex and the City has there been appointment girls' night television. Plus, your boyfriend actually secretly loves it no matter how much he might complain otherwise.
What the Critics Say: "Finally, a hip, edgy, and smart comedy about young women. But seriously, what the hell are they wearing? They all look like glorified hobos." 
Emmy Odds: The show itself will probably get snubbed (older Emmy voters don't "get it"), but star-making turns from their lady leading and supporting actor bode well. 
Spin-Off Possibilities: Shoshanna, despite being, like, totally grossed out by blood, finally becomes a doctor. All of her hilariously ditzy, but lovable antics now play out in a hospital for Shosh, M.D.
[Photo credit: HBO] 
More: