TV Network Swap: What if 'Louie' Were on The CW?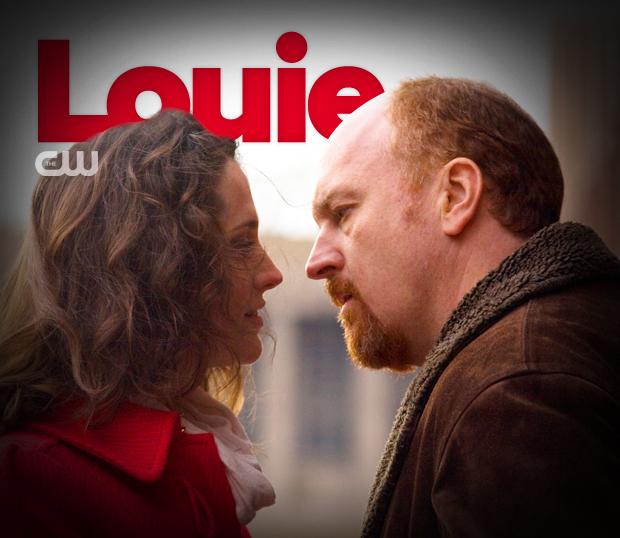 Our favorite shows feel perfect for their respective networks: The nude-friendly Game of Thrones is a tried-and-true HBO series, the tortoise-slow Mad Men fits AMC's intelligent and patient viewers, and The Big Bang Theory never met a laugh track CBS didn't like. But what if those series appeared on different networks? How would the show change? We're exploring just that in our Network Swap series. Next up: What if Louie aired on The CW?
Series: Louie
Network: The CW
TV Rating: TV-14
Logline: The creators of Gossip Girl, One Tree Hill, and Hellcats combine forces for Louie, a drama based on the life of comedian Louis C.K.. Returning to TV for the first time since High School Musical, Zac Efron immerses himself into the role of young Louis, a regular joe who struggles to raise two daughters while making a living as a stand-up comic and squeezing in romance somewhere in between it all. Anywhere else it would be too much drama to handle, but this is the East Village.
Demographic: Louie is the perfect show for a new generation of 18 – 25 year olds, but thanks to Efron's everyman qualities, it's universally relatable.
Cast: Starring alongside Efron is a rotating cast of the actor's real life friends: Miranda Cosgrove as Pamela, a girl who can't love but finds solace in Louis' shlubby lifestyle; Alex Pettyfer as Louis' hilarious comedian friend; and, realizing a long-awaited High School Musical reunion, Corbin Bleu as Louis' neighbor he sees once in awhile.
Breakout Star: Emma Roberts guest stars as a quirky bad girl that opens Louie's eyes up to new possibilities.
Soundbite: After lamenting over the hardships of finding love at 23, Efron's Louis encounters a 21-year-old at a bar. "I'm really turned on by older guys," she says. "Can I ask you why you like older guys?" Zac/Louis asks, earning the response: "Guys my age just… suck."
Sweeps Twist: Louis heads to Iraq in an episode that should elicit more tears than Efron's performance in The Lucky One.
Reason People Watch: Whereas most shows about twenty-somethings living in the Big City paint their stories with glamour, Louie is all about reality. Efron draws people in with his everyman qualities, exploring life's biggest existential questions with humor and emotion. We've all been in Louis' situations, whether it's deciding between which groupie to sleep with after a big comedy show or confronting a colleague (played by Joe Jonas) for stealing his material. Real problems.
What the Critics Say: "Blurring the line between teen-skewing soap operas and watchable television."
Spin-Off Possibilities: A Los Angeles version starring whoever Disney Channel insists has talent.
Follow Matt Patches on Twitter @misterpatches
[Photo Credit: FX]
More:
TV Network Swap: What if 'Sesame Street' Was on TNT?
Network Swap: What if 'Two and a Half Men' Were On TLC?