TV Shows Cancelled After One Episode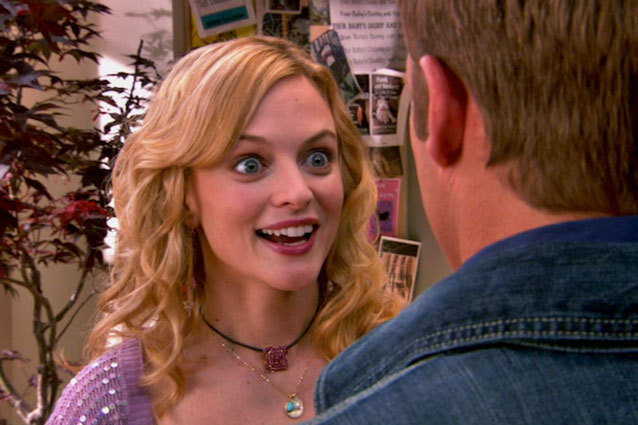 ABC
The recent cancellation of CBS sitcom We Are Men and ABC lottery drama Lucky 7 once again highlighted the sheer brutality of the TV industry. However, at least they made it to a second episode. Some shows perform so disastrously on their debut that they never see the light of day again. Here's a look at five flops which suffered the humiliation of being taken off air after just one week.
Emily's Reasons Why Not
Reportedly commissioned by ABC without even seeing a script, this 2006 Heather Graham vehicle about a self-help author's disastrous love life gave critics countless reasons to stick their knives in, most notably its gay stereotypes, unlikeable lead character and Sex & The City knock-off plotlines.
Heil Honey I'm Home
Proof that the UK can be just as quick off the draw when it comes to small-screen flops, Heil Honey I'm Home was dropped by the Galaxy network in 1990 following the understandable controversy surrounding its jaw-dropping premise – a spoof of 1950s sitcoms featuring a fictionalised version of Adolf Hitler and Eva Braun living next door to a Jewish couple.
Dot Comedy
Perhaps just a little too ahead of their time, Chelsea Lately regulars The Sklar Brothers pre-dated the likes of Tosh 2.0 and Web Soup with this 2000 collection of the funniest Internet clips. Only 4.1 million viewers saw the funny side and ABC promptly shelved the format that would later become a TV staple.
Osbournes Reloaded
The most obvious sign that we'd had enough of their dysfunctional antics, The Osbournes' misguided take on the variety show flopped harder than Kelly's pop career when it was briefly aired in the post-American Idol slot in 2009.
Secret Talents Of The Stars
Intended as a seven-week tournament, CBS's 2008 attempt to wring every bit of mileage out of the talent show format bombed when the prospect of watching a tap-dancing Mya and a country music-crooning George Takei unsurprisingly failed to pull in less than five million viewers.
Follow @Hollywood_com