TV Stars Tweet Behind the Scenes Set Photos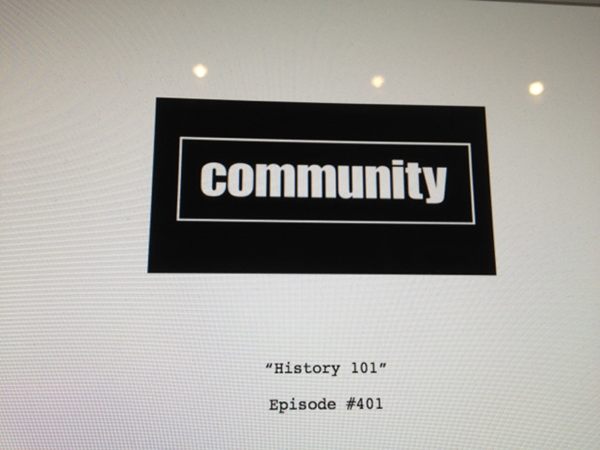 Fall premieres may still be a few weeks (or months) away, but many returning shows turned on their cameras earlier this week to commence filming on their next seasons. In the past, we've had to wait patiently for first glimpses at new episodes — but in this age of Twitter, Instagram and other whipper-snapper apps, there's no waiting anymore. If the phrase "behind the scenes" used to denote some kind of rare entertainment treat, Twitter has since demolished the connotation. After all, if you follow any television star on Twitter, you've probably been treated to any number of Twitpics and Instagram shots that instantly take you onto the set and behind the scenes of your favorite shows. Look — Busy Philipps is doing a table read for Cougar Town! Angela Kinsey is watching Brian Baumgartner film an Office talking head! Joel McHale is holding a script!
We've compiled some behind the scenes shots from our favorite shows, and although the photos aren't particularly revelatory, they make for a fun look into the filming process for those 30 to 60-minute bits of entertainment that we're desperately waiting for this fall. Enjoy!
Ryan Murphy — American Horror Story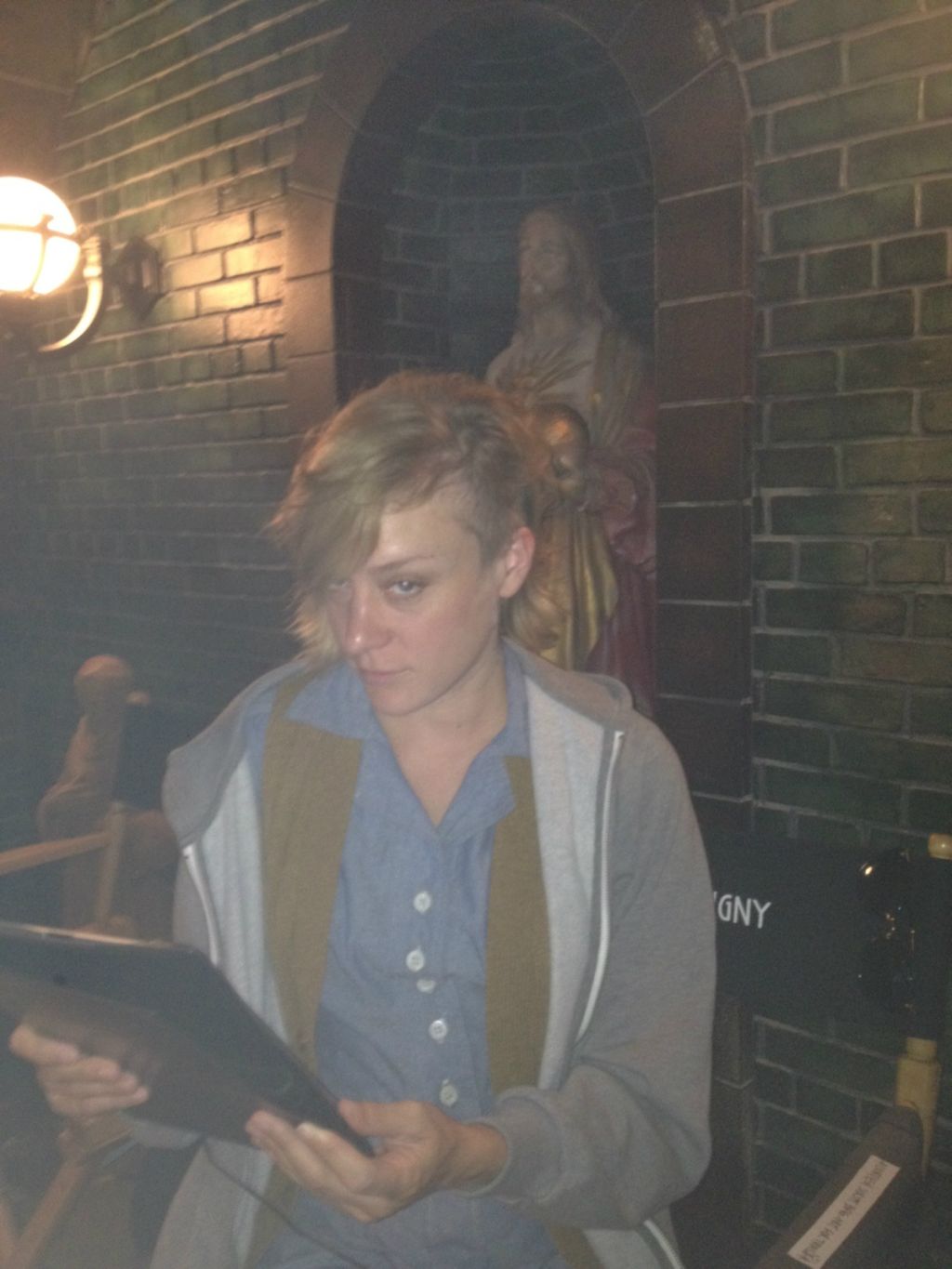 @MrRPMurphy: "Three divine things: the iPad, Jesus and Chloe Sevigny."
Megan Hilty — Smash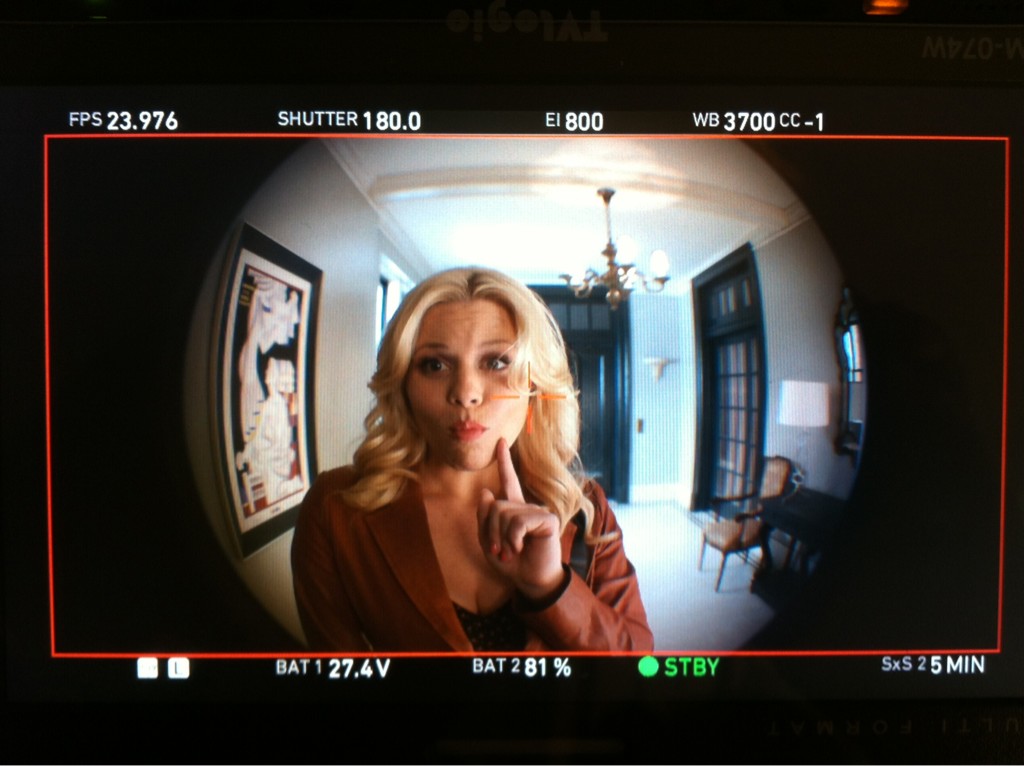 @meganhilty: "Knock knock… Who's there? #it'sIvyFreakinLynn!!!"
Busy Philipps — Cougar Town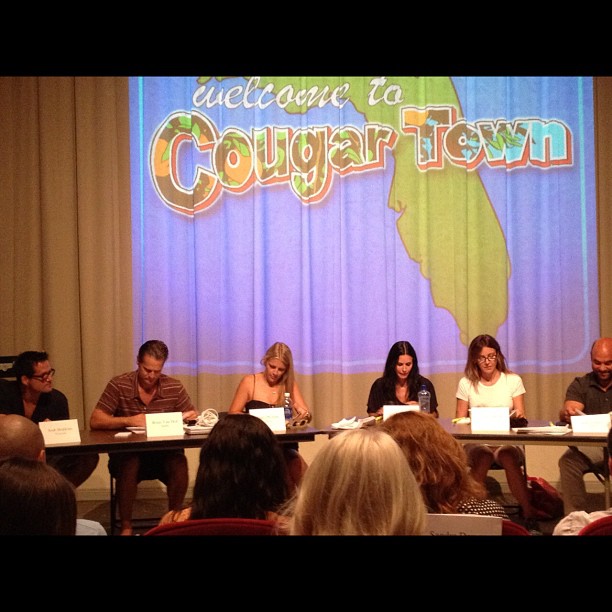 @busyphilipps: "We are such serious readers. #cougartown"
Matthew Morrison — Glee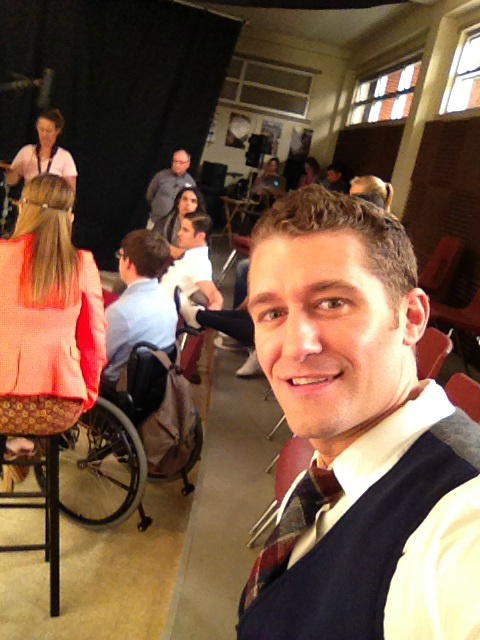 @Matt_Morrison: "First day of school! Back in the choir room!!"
Jenni Konner — Girls
@campsucks: "Spoiler alert?"
Zachary Knighton — Happy Endings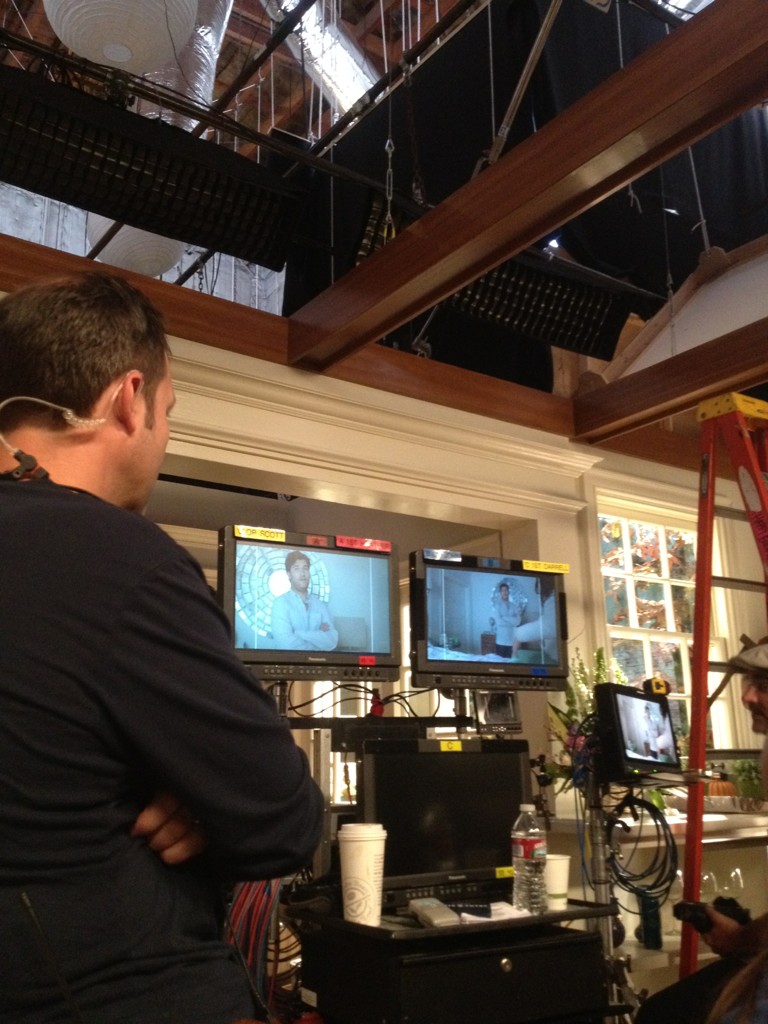 @ZachKnighton: "#happyendings day 1….we're back bitches!"
Scott Porter — Hart of Dixie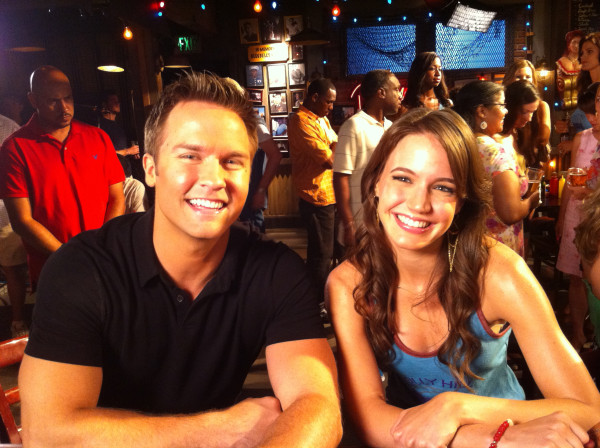 @ScottPorter: "A little Rammer Jammer action for George today…#hartofdixie"
Zooey Deschanel — New Girl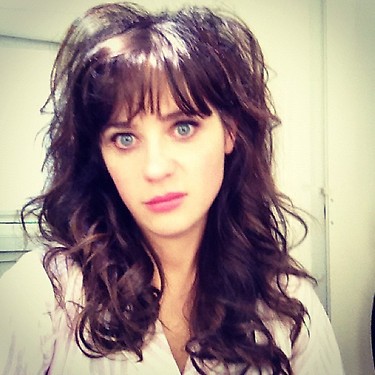 @zooeydeschanel: "Jess is back!"
Jason Bateman — Arrested Development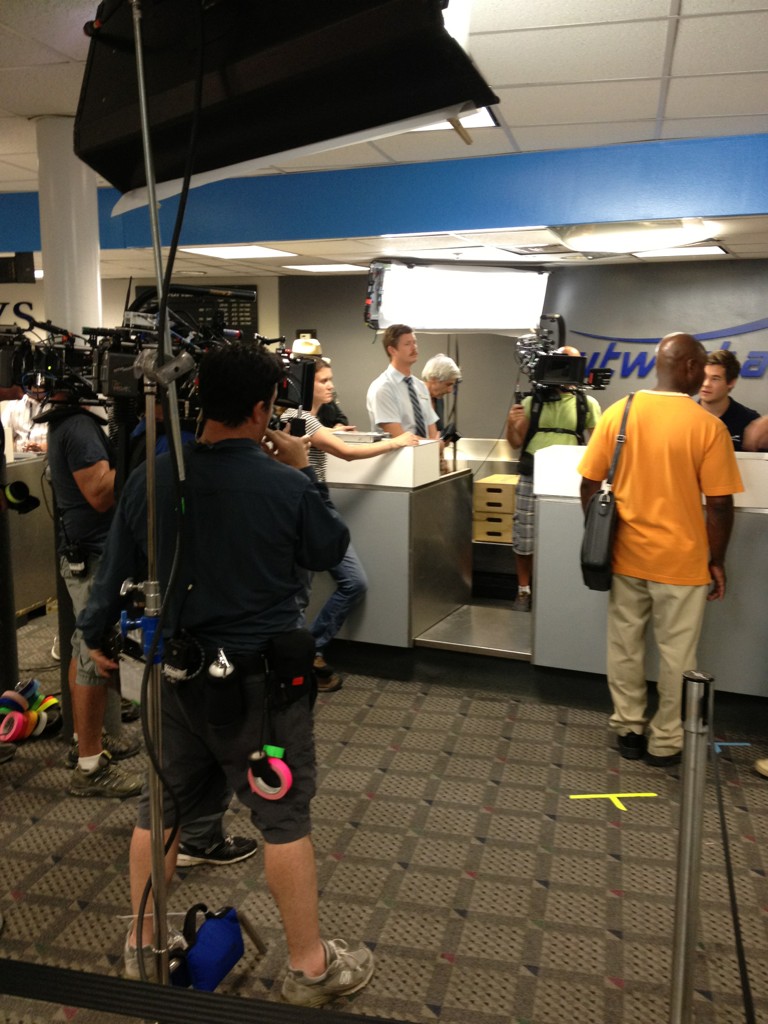 @batemanjason: "First day. Away we go…"
Jim O'Heir — Parks & Recreation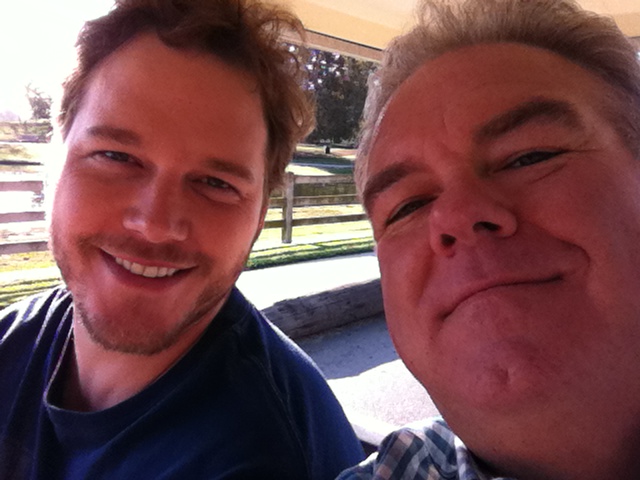 @JimOHeir: "Me and my boy @prattprattpratt on location."
Shanola Hampton — Shameless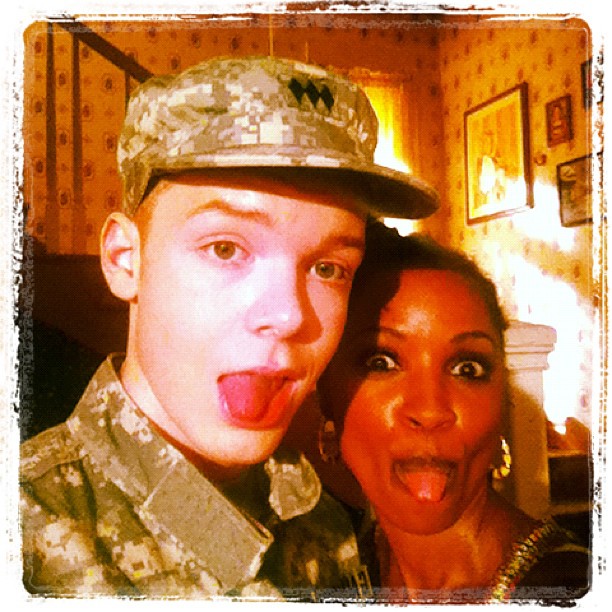 @shanolahampton: "Fun times! Episode 5 with @cameronmonoghan! Love my Shameless family!"
Ryan Murphy — The New Normal
@MrRPMurphy: "@NBCTheNewNormal begins! First scene, first shot! @AndrewRannells and Justin equals dream team."
Angela Kinsey — The Office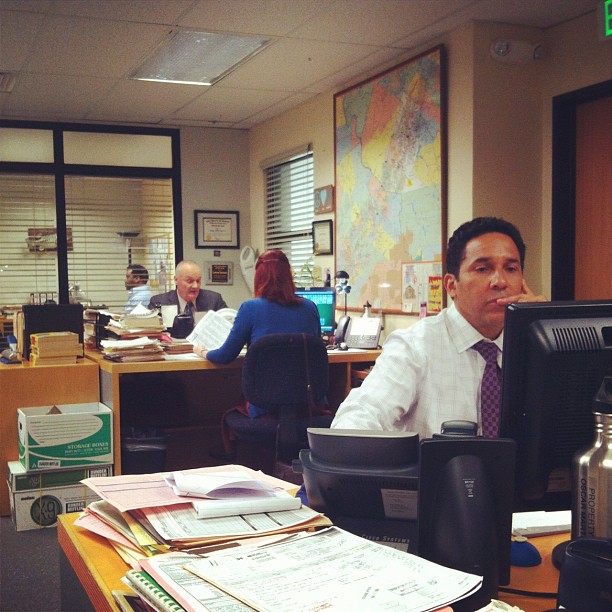 @angekinz: "Home sweet home…"
Follow Marc on Twitter @MarcSnetiker
[Photo Credit: Twitter, Instagram]
MORE: