TV Tidbits: 'Battlestar Galactica' Returns and A 'Gilmore Girls' Reunion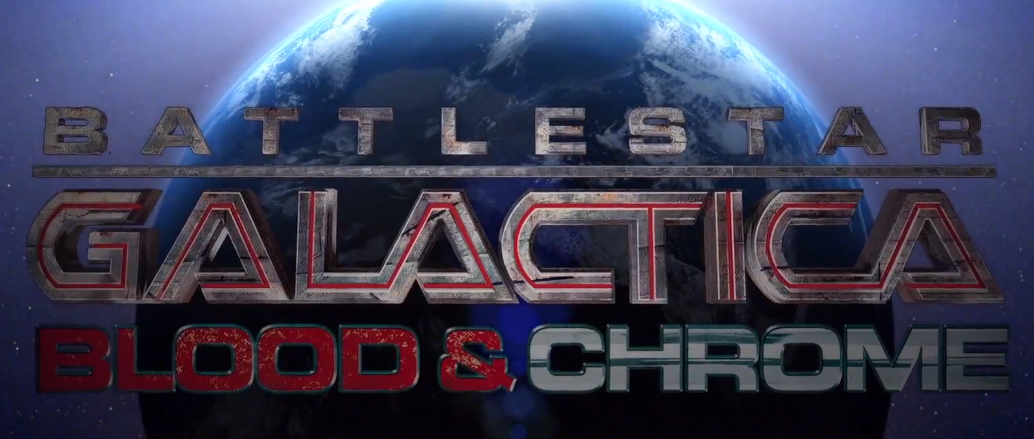 The Monday before a presidential election is certainly filled with a lot of…noise. There are so many advertisements on TV, so many articles online, so much of everything—so it's easy to lose sight of what really matters. Your good friend, Television. Lucky for you, we here at Hollywood.com are always looking out for your good friend, Television. So to let you know what's going on in Television's life, we bring you today's TV Tidbits. Familiarize yourself with the intimate details of you good friend's life. It's the nice thing to do!
Battlestar Galactica is Back!: Universal Cable Productions has finally figured out a release date for it's long-awaited Battlestar Galactica: Blood and Chrome. For those not in the know, Blood and Chrome is a prequel TV movie. Instead of premiering first on TV (though that will happen in early 2013 on SyFy), it's instead premiering as 10 mini-episodes, lasting between 7 – 12 minutes each. The episodes will be released via YouTube, on a channel called Machinima Prime. The first episode will be released on Friday, November 9 (SO SOON!), with the remaining episodes popping up over the next four weeks. There's also a trailer (below)! Don't say we never did anything for you.
[EW]
From The O.C. to HIMYM for Peter Gallagher: Looks like Peter Gallagher is set to set Ted straight (or something). The actor formally known as Sandy Cohen will be guest starring the cocky and aloof Professor Vinick, professor of architecture at Wesleyan University. Apparently Ted had some sort of weird repressed daddy issues that he projected onto Professor Vinick—whom he was always hell-bent on impressing. Will that dynamic repeat itself? Something tells us yes. The episode is tentatively scheduled to air December 17. [TV Guide]
Chuck Lorre Hates The Bachelor: Twitter wars: not just for pop stars! Apparently Two and A Half Men and The Big Bang Theory showrunner, Chuck Lorre had a few choice words for the creators of the reality show The Bachelor. After he called the reality program "idiotic" and bad for the institution of marriage, producers of producers of ABC's love competition shot back on Twitter. Choice remarks and zingers include producer Elan Gale's tweet "Two and a Half Men. Zero salient points" and host Chris Harrison even getting in on the game, saying "Love it when people expose their own ignorance!"Fight! Fight! Fight! Fight! [THR]
Gilmore Girls Reunion Alert!: Amy Sherman-Palladino likes working with actors she knows—which is to say, former stars from her old show, Gossip Girl. That theory was further supported today with the show's newest casting announcement. Liza Weil, (better known as the neurotic perfectionist friend of Rory Gilmore, Paris) will guest-star on Bunheads, the ABC Family dramedy Sherman-Palladino is currently running. Weil will appear on a January 14 episode of the show as Milly, the sister of the very socially-awkward Truly. Apparently they're not on great terms. Family drama = good television, so bicker away, gals! [TVLine]
NCIS's Spin-Off, NCIS: LA Gets a Spin-Off!: Phew, that's a lot of spinning. I'm dizzy. NCIS (which was a spin-off of JAG)'s spin-off show, NCIS: LA is getting itself a spin-off baby of its very own. CBS is prepping an as-yet-untitled project from executive producer Shane Brennan. The show will feature new characters, but don't worry, they'll actually be introduced in a two-part episode of NCIS: LA later this season. The show will follow a small (and mobile) team of agents—forced to live and work together (and have their lives taped?), while they crisscross the country being super crime-solvers. [Deadline]
[Photo Credit: Machinima]
Follow Alicia on Twitter @alicialutes
More:
TV Tidbits: 'Fringe' Gets a Finale Date, Gloria on 'Modern Family' Gets a Mother
TV Tidbits: 'Fairly Legal' is Legally Cancelled, Brendan Fraser Exits TNT Pilot
TV Tidbits: 'Gossip Girl' Gets a Finale, 'Common Law' Gets the Ax

Katy Perry Moves Forward at Barack Obama Rally in Wisconsin (PHOTOS)
(Celebuzz)