TV Tidbits: 'Glee' Casts a Romantic Rival; Animation Attracts Zooey Deschanel, Sofia Vergara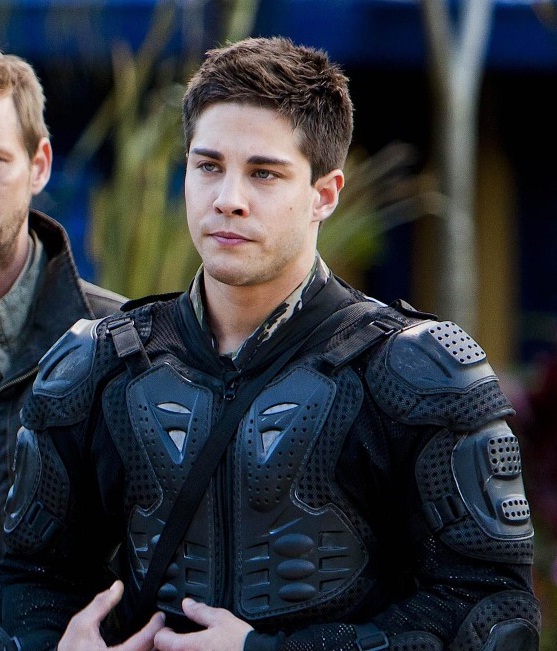 College. A time to find yourself, grow, branch out, and… endure yet another love triangle. Glee's heroine Rachel Berry has been the object of many a rivalry: Finn vs. Puck, Finn vs. Jesse, Finn vs. Jacob Ben Israel. But a new basis for conflict is on the horizon: with Rachel and Finn still in love, but many miles apart, it leaves their relationship on uneven ground. Fox has announced two new cast members for the upcoming season of Glee, and one will present a bit of a conflict in the realm of the Rachel/Finn department: Dean Geyer (Terra Nova) will play NYADA student Brody Weston, who develops an interest in freshman Rachel. Also joining the Glee cast is Jacob Artist, who will play Puck's trouble-making half-brother. Both actors will appear in the series' season premiere on Thursday, Sept. 13.
More info straight from Fox: Animation Domination is lining up several impressive stars to lend their voices to The Simpsons, the Seth MacFarlane lot, and Bob's Burgers for each program during the upcoming television season:The Simpsons: Zooey Deschanel returns to Springfield as Mary, Bart's estranged wife and daughter of Cletus the Slackjawed Yokel.The Cleveland Show: Kanye West and Bryan Cranston return to the series, with newcomers Nicki Minaj, Bruno Mars, Sofia Vergara and Nick Offerman.Family Guy: Johnny Depp brings his Edward Scissordhands character to Family Guy; Jon Hamm, Kellan Lutz, Elizabeth Banks, Ryan Reynolds, J.J. Abrams, Christina Milian, and Dick Wolf will also make appearances.American Dad: Patrick Stewart returns to the show as Stan's boss Avery Bullock, with Sarah Michelle Geller, Alison Brie, Charlie Day, Nathan Fillion, Danny Glover, and Hogwarts grad Rupert Grint also appearing.Bob's Burgers: Zach Galifianakis will play a department store owner in love with a mannequin; Nick Offerman joins this show as well, along with real life wife (and Parks and Rec ex-wife) Megan Mullally, and Parks costar Aziz Ansari. Jeffrey Tambor, Bill Hader, Sarah Silverman, and Kevin Kline also appear.A piece of unconfirmed news surrounding the HBO series Game of Thrones: Screen Crush mentions Misfits star Iwan Rheon as a possible new cast member. Rheon, who played Simon Bellamy on the outstanding United Kingdom sci-fi series, has been mentioned in attachment to the character Ramsay Snow, a.k.a. Ramsay Bolton, the bastard son of Roose Bolton.
Speaking of superhero veterans: TVLine reports that Jack Coleman, star of NBC's Heroes (as well as a recurring player on The Vampire Diaries), will be taking a role on Castle as a problematic U.S. Senator… kind of like he does on The Office.
Finally, TVLine reports that Hart of Dixie is adding Golden Brooks (Girlfriends) to its cast for the upcoming second season. She will play a recurring character who returns to Bluebell and befriends the main character.
[Photo Credit: Fox]
More:
TCA 2012: 'The Mindy Project' Channels Nora Ephron, 'Game of Thrones' and Michael Scott
True Blood' Villain Denis O'Hare Teases Russell Edgington's New Romance and More
'Love in the Wild' Finale: Let's All Laugh at Ben and Michelle — EXCLUSIVE VIDEO