TV Tidbits: Laurence Fishburne Joins 'Hannibal,' Victoria is Back on 'How I Met Your Mother'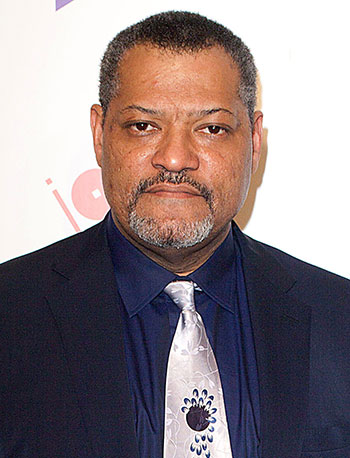 Hannibal Lecter may have met his match, and (hopefully) Ted Mosby is losing one of his. New additions to Hannibal, How I Met Your Mother, Once Upon a Time and more fill out our casting roundup. 
Hannibal:
Laurence Fishburne
joins
Hugh Dancy
and
Mads Mikkelson
 in NBC's upcoming
Hannibal
. Fishburne will play Jack Crawford, the head of the FBI Behavioral Sciences Unit (and Dancy's boss). 
Once Upon a Time: Sinqua Walls (Teen Wolf) has been cast as Sir Lancelot for one episode. Lancelot, a "sword for hire with nothing to lose," was expelled from King Arthur's Round Table and torn away from his love. 
Royal Pains
:
Carrie Preston
is heading from Bon Temps to the Hamptons.
TV Line
reports that the
True Blood
and
Good Wife
actress has been cast as Jackie Van Ark, a romance novelist whose daughter unexpectedly becomes ill, on USA's
Royal Pains
. 
How I Met Your Mother: She's back! Again! Ashley Williams returns to HIMYM for its eighth season, reprising her role as Ted's former flame Victoria, who left him for her German lover but briefly reunited last season. 
Scandal:
Deadline
reports that
Gregg Henry
(
Hung
) and
Jillian Armenante
(
The Dark Knight Rises
, everything) will join
Shonda Rimes
'
Scandal
for its second season. Henry will play a big-money Southern guy whose charm is only surface-deep; Armenante will play brash and quick-witted Lucas, a part originally written for a male actor. 
American Horror Story:
Franka Potente
(
Run Lola Run
) is just crazy enough to join the second season cast of
AHS
, according to 
TV Line
. No word yet on who her character is, but it's a good chance she'll be a patient at the insane asylum where this season is set. 
[Photo Credit: WENN.com]