TV Tidbits: 'Mindy Project' Casting Shake-Up, 'Simpsons' Produce Judd Apatow Script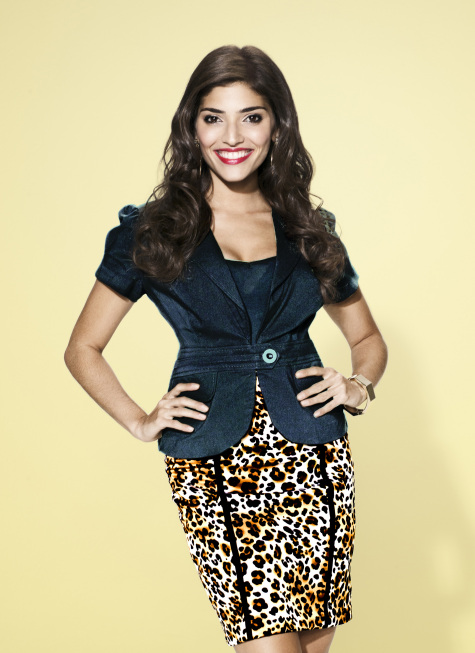 There's still a few days until Thanksgiving, so don't feel guilty about binging on a few tasty tidbits before the big meal. It's filling but with half the carbs and zero fat! Dig in, guilt-free.
Simpsons Produce Apatow Spec: Super writer/director/producer Judd Apatow joined fellow funnyperson Conan O'Brien on his long-form interview series Serious Jibber-Jabber. On the show, Apatow admitted that a 22-year-old spec script he wrote for the long-running Simpsons was going into production next year. So keep dreaming big, comedy nerds out there. One day, this could be you! It also helps if you're as popular as Apatow. [Vulture]
The Mindy Project's Casting Shake-Up: Times, they are a-changing at The Mindy Project two of the actresses on the show, Anna Camp and Amanda Setton are mixing things up—Camp is going from a series regular to a reoccurring character, and Setton is leaving the show completely. It seems the decision was made by both women: Camp in order to stay on the show but also persue other opportunities given her white-hot status as an up-and-comer, and Setton for "creative reasons" which is the acting equivalent of "irreconcilable differences." Which basically means anything. [TVLine]
PHOTOS: TV's Most Famous Exits 
NBC's November Sweeps Success: For the first time since 2003 (that is 9 years, aka a very long time), NBC's primetime lineup has delivered #1 ratings in the oh-so-coveted adults 18 – 49 demographic for the November sweeps. This is an increase from a No. 4 ranking in the November period one year ago, to a No. 1 finish this year, according to "live plus same day" viewership data from Nielsen Media Research. Mazels all around, NBC!
FOX Does Not Puff Puff Pass on Weed Comedy from Entourage Producers: Yeah man. With the legalization of marijuana on the rise in the US, it seems only natural (all-natural) that the television world would hop on board. FOX has put The Happy Tree into development. From former Entourage, executive producers Rob Weiss, Mark Wahlberg and Steve Levinson, follows a young corporate attorney who, after a nervous breakdown, quits his job and moves to Venice Beach to become the unlikely voice for the marijuana legalization movement. Looks totally chill, bro. [Deadline]
PHOTOS: Sophomore Slump: TV's Worst Second Seasons
Brian Dennehy Diagnosed with The Big C: Cathy's dad is coming to Showtime's The Big C for its final season. And who to play the fella that helped raise Laura Linney? Emmy nominee and Tony winner Brian Dennehy, of course. Dennehy will appear in one of the final four, hour-long episodes to round out the end of the series. [The Hollywood Reporter]
[Photo Credit: FOX]
Follow Alicia on Twitter @alicialutes
More:
TV Tidbits: NBC Debuts a 'Smash'-ing New Poster, 'Arrow' Nabs a 'True Blood' Star
TV Tidbits: Rumer Willis Heads to Hawaii, the 'Guys With Kids' Get Lucky
TV Tidbits: 'Revenge' Finds a New Baddie, George Washington Moves to TV

Miley Cyrus Debuts Even Shorter Shaved Hairdo (PHOTOS)
(Celebuzz)

Mila Kunis and Ashton Kutcher Kiss During Romantic Date Night in Rome (PHOTOS)
(Celebuzz)