TV Tidbits: Ty Burrell Gets a Less Modern Family, McSteamy Will Rise Again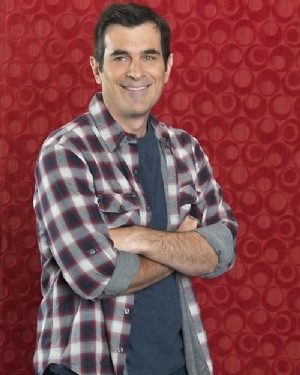 Halloween is in the air, dear readers, so it's no coincidence that today's television news largely centers around things spooky, scary, and downright paranormal. From a haunted asylum to a post-apocalyptic world to Dance Moms (shudder), today we bring you tidbits that should get you in the Halloween spirit:
Ty Burrell's Other Family: Ever wanted to know more about the man, the myth, the legend that is Ty Burrell? You're in luck! Modern Family's wackiest dad has sold a comedy pilot to ABC, which is written and co-executive produced by Emmy winner Burrell and his younger brother Duncan. The show will be a single-camera comedy based on Ty and Duncan's rural Oregon childhood, as their family and another family bought the only store in a tiny community. Being big city folk, much comedy will come from the families adapting to their small-town surroundings. [Deadline]
More Dead Coming to American Horror Story: Oh Ryan Murphy, your tweets are so tantalizing! American Horror Story, which has already seen an explosion of big-name casting for its asylum-based second season, will now be visited by a different sort of dead — Deadwood alum Ian McShane, in fact! See below for proof:
Guess who's coming to #AmericanHorrorStory Asylum to tussle with Jessica Lange? Legendary Golden Globe winner Ian McShane!
— Ryan Murphy (@MrRPMurphy) October 10, 2012
The Steam Also Rises: You can always count on steam to rise to the top, so it's no surprise that Grey's Anatomy's recently dearly departed McSteamy has already secured the lead in a new pilot. Eric Dane will star in The Last Ship, a post-apocalyptic drama based on a book by William Brinkley. Dane will play Tom Chanler, the commanding officer of a submarine that is forced to adapt to life after an apocalyptic event that killed most of the world's population. [BuddyTV]
ABC Gets Some Strange Calls: ABC has officially given a pilot commitment to Strange Calls — a half-hour comedy based on an Australian series — from writer Donick Cary (New Girl), director Ruben Fleischer (Zombieland) and producer Aaron Kaplan (The Neighbors). The show will focus on Boston cop Toby Banks, who partners with a lighthouse keeper named Gregor when he is exiled to night duty on Nantucket. Apparently, the paranormal has become normal in Nantucket, and the boys will field and investigate a number of — you guessed it — strange calls. [Deadline]
The Moms Will Dance Again: Fans of overbearing stage moms and children who will definitely need therapy, rejoice! Dance Moms, Lifetime's number one unscript series, has been granted a 26-episode third season. The show, in case you haven't been watching, is a docu-series starring renowned instructor Abby Lee Miller, who trains young competition dancers at her school while their mothers watch their every move. Spooooooky! [Deadline]
Follow Shaunna on Twitter @HWShaunna
[PHOTO CREDIT: ABC]
MORE:
TV Tidbits: Kaley Cuoco Will Host Again, Megan Mullally's Back on 'Parks and Rec'
TV Tidbits: Reese Witherspoon Has Great TV 'Expectations'
TV Tidbits: 'Once Upon A Time' Hooks a New Regular, Julia Roberts Tames a Shrew