TV Tidbits: 'Weeds,' 'Supernatural' Add Mysterious Roles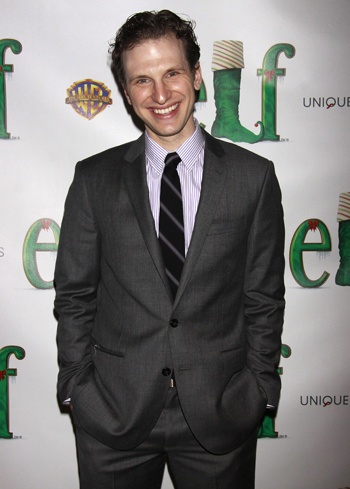 From a beguiling love interest to a problematic professional fighter, some of TV's quirkiest favorites and most anticipated new shows are adding new roles. Check out who is joining the casts of Supernatural, Netflix's House of Cards, and more in our casting roundup below:
Weeds:
Daniele Watts
, whose previous credits include
 Cold Case
and
Criminal Minds
and who
has a small role in the upcoming
Quentin Tarantino
film 
Django Unchained
, joins the cast as Angela Mullen, the first recurring love interest for Shane (
Alexander Gould
). Angela is a fellow police recruit whose quirky allure catches Shane's eye at the academy. 
Supernatural: Ty Olsson has landed a recurring role on the eighth season of The CW's Supernatural as Benny, a tall, dark, and handsome stranger. While best known as Sam on Men in Trees, Olsson is no stranger to the fantasy/sci-fi mystery genre, having appeared on Once Upon a Time, Battlestar Gallactica and in The Twilight Saga: Breaking Dawn. The CW is keeping a tight lid on Olsson's Supernatural storyline, but we do know that he is a survivor with an ingrained sense of honor and a tell-it-like-it-is blunt manner. 
Banshee:
Relative newcomer
Cedric Stewart
(
Tyler Perry
's
For Better or Worse
) has been added to the cast of
Alan Ball
's new drama
Banshee
.
Banshee
's action revolves around Lucas Hood (played by
Anthony Starr
), a criminal who assumes the identity of the sheriff of small town Banshee, PA. Hood of course continues to be haunted by his law-breaking past as gangsters he has crossed hunt him down. Stewart is slated to play Damien Sanchez, a pro MMA fighter who gets into some trouble when he travels to Banshee for his big fight. 
House of Cards: Sebastian Arcelus
, who is best known for his work on Broadway in shows such as
Wicked
and
Jersey Boys
, joins the cast of the
David Fincher
-produced Netflix original series
House of Cards
, set to premiere next year.
Kevin Spacey
stars in this political drama based on Michael Dobbs' novel of the same name as Rep. Frank Underwood, the House or Representatives Majority Whip set on taking over the Presidency. Arceleus' role has not yet been released. 
[Photo Credit: WENN.com]