'Unforgettable' Seeks New Home on TNT and Lifetime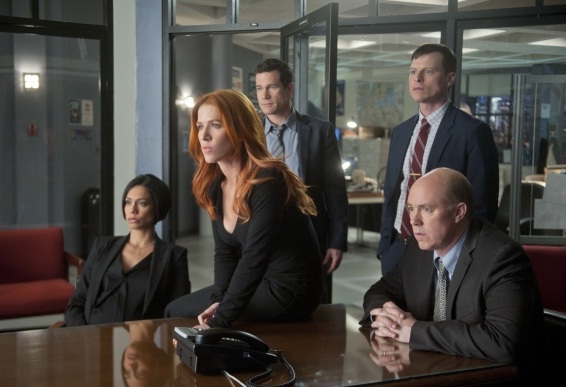 It used to be that "cancelled" meant "cancelled." When your favorite show went off the air — usually from low ratings — you'd spend three days crying in a fort made out of TV guides. But there's a new practice that is becoming ever more prevalent: cancelled network programs making the move to cable. CBS axed Unforgettable, the crime drama starring Poppy Montgomery as a New York City detective with a visual memory of every single thing that she has ever witnessed (except her sister's murder, of course). Now, Deadline reports that Unforgettable is speaking with cable stations TNT and Lifetime to get picked up for further seasons.
The talks are reported to be preliminary, but a move like this is hardly unheard of. In early May, it was announced that the ABC sitcom Cougar Town would be relocating to TBS for two additional seasons. In 2010, the crime drama Southland began airing on TNT after one season on NBC.
Considering the multitude of new venues people use to watch television programs (this Internet thing you're wasting your time reading this article on being a big one of them), ratings aren't as indicative of a show's popularity as they used to be. Thus, if a cable station can claim rights to a show that might not have performed so well in its original run, it still might pay off in the long haul; reruns and business deals with streaming sites come to mind.
However, while this does seem to work out best for both the shows, their viewers, and the cable stations in question, it might present a problem for the original programming on these channels. It stands to wonder whether Tyler Perry's TBS sitcoms, or TNT dramas like the upcoming Dallas stand to get boxed out by an influx of network leftovers.
[Image Credit: TNT]
More:
Networks! Which Shows Are Canceled, Renewed, and Endangered?
Cougar Town Moving to TBS? How the Show Might Change
CBS Debuts Trailers For Partners, Vegas & More — VIDEO
[Deadline]