UNO: The Game Show Is A Thing, Because We Need a Show About People Throwing Cards At Each Other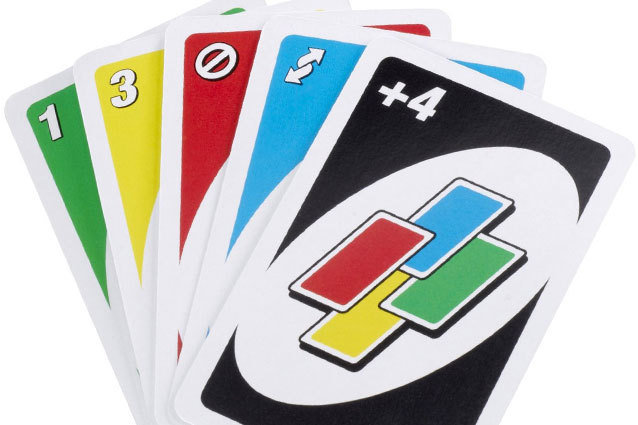 No game of UNO has ever ended in civility. Ever. In fact, every game of UNO I've ever played is etched into my brain because it is absolute horror. When I won, laying the final card down came with the crippling fear that my friends, whom I'd begged to play the game, were going to throw their cards in rage — and my eyes seemed to be magnets for flying pieces of glue-coated paper. When I lost, I feared my own anger would boil over like that of the Hulk. How could I lose at UNO? UNO. Otherwise known as the easiest game known to people who can color coordinate and read numbers. UNO, my friends, is a dangerous game. Which is why no one is surprised the cutthroat game of "I can match the number to the other number!" is becoming a game show, and an hour-long one at that. This is going to be better than Real World/Road Rules Challenge. 
RELATED: Are Game Shows Sexist?
Okay, no it's not at all. It's a card game that requires players to match colors to like colors and numbers to the same numbers. According to Deadline, Mattel and The Gurin Company are developing two versions of a game show based on this mild-mannered card game: a half hour edition and an hour-long edition, for the really serious UNO-player. The daily half-hour version will award winners $100,000 while the weekly primetime edition will run for 60 minutes and dole out $1 million to winners.
The only question is, can we even handle that much UNO? 
Follow Kelsea on Twitter @KelseaStahler
[Photo Credit: Mattel]
---
You Might Also Like:


Topanga's Revealing Lingerie Shoot: Hello '90s!


13 Most WTF Fan Tributes