Alec Baldwin Promises Us He'll Be Insane on New MSNBC Show
Professional paparazzi wrestler and crusader for liberal justice, Alec Baldwin is getting a new show on MSNBC, and the network isn't afraid of embracing his colorful public persona.
In the short clip for Up Late with Alec Baldwin, Ed Shultz, host of The Ed Shultz Show, sarcastically tells viewers that MSNBC is responding to criticisms by turning to a man who "will address the great issues of our time, while keeping his emotions in check." Meanwhile, an arm slowly inches into frame. That arm belongs to none other than Baldwin, who grabs a handful of shultz's neck and jostles him reassurringly while Shultz looks on, wondering if CNN is still hiring at the moment.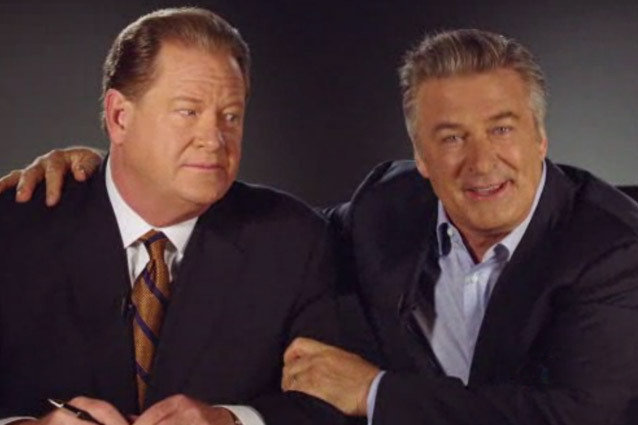 MSNBC
Instead of swerving away from the criticism the network has garnered in the past about being too left-leaning, the teaser appears to steer straight into the skid and celebrate Baldwin's flair for the dramatic, awaiting whatever that passion might bring to his new show and the struggling network.
Up Late with Alec Baldwin premieres Friday, Oct. 11
More:
Movie Adaptations that Butchered the Books
NBC and CNN Drop Hilary Clinton Projects
Teaser for HBO's 'Getting On'
Follow @Hollywood_com
Follow @CurrentlyJordan
---
From Our Partners:


A Complete History Of Twerking (1993-2013) (Vh1)