UPDATE: 5 Reasons Mitt Romney Hates Big Bird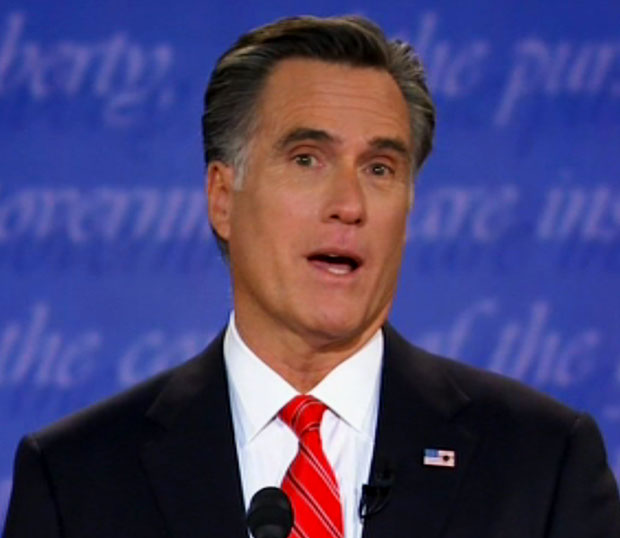 UPDATE: In response to Romney's comments, PBS has released the following statement on its website: "We are very disappointed that PBS became a political target in the Presidential debate last night. Governor Romney does not understand the value the American people place on public broadcasting and the outstanding return on investment the system delivers to our nation. For more than 40 years, Big Bird has embodied the public broadcasting mission – harnessing the power of media for the good of every citizen, regardless of where they live or their ability to pay. Our system serves as a universally accessible resource for education, history, science, arts and civil discourse."
EARLIER: On Wednesday night, President Barack Obama and former Gov. Mitt Romney squared off in the first round of presidential debates, tackling some of the most important domestic issues facing our country today. Like Sesame Street. 
As you might have heard, one of the declarations Romney made during the debates was his intention, as president, to discontinue government subsidy to the PBS network. Romney stated "I like PBS. I love Big Bird. I actually like you too [speaking directly to debate moderator Jim Lehrer, who serves as the anchor on PBS News Hour]. But I'm not going to keep on spending money on things to borrow money from China to pay for it."
And although Romney claims to bear an affinity for Sesame Street's gargantuan domestic canary, there might be a very palpable enmity between the two… their policies don't exactly line up. Big Bird and a few of his fellow residents of the Manhattan neighborhood could have earned the candidate's disfavor with the vocalization of some of their own political stances.
This list of reasons that Mitt Romney wants to get rid of Big Bird and Sesame Street is brought to you by the number five.
One: Sesame Street Brings on Ralph Nader, Literally Sings the Praises of Consumer Advocacy
Romney has promised to repeal the Dodd–Frank Wall Street Reform and Consumer Protection Act if elected.
Two: Sesame Street Brings on Jesse Jackson, Who Makes Subtly Supportive Statements About Welfare Programs
Romney has opposed President Obama's plan to support states that foster effective welfare programs (the segment begins at the 17 second mark).
Three: Sesame Street Takes a Thinly Veiled Stab at Conservative News Syndicate Fox News 
The joke comes in at the 8:35 mark.
Four: Sesame Street Brings on Romney's Opponent's Wife, Michelle Obama
Now it's getting personal.
Five: American Exceptionalism Vs. International Unity
In his 2010 book, No Apology: The Case for American Greatness, Romney details his perspective of American exceptionalism. In contrast to this, Sesame Street has produced episodes and musical numbers like the one below, expressing the idea of unity, harmony, camaraderie, and equality among all who live on Earth.
So could Romney really be secretly after Big Bird and his Sesame Street cohorts? … No, probably not. But we've got to make politics interesting somehow.
[Photo Credit: ABC]
More:
2012 Presidential Debate: Who Won: Barack Obama or Mitt Romney?
Facebook's New Slogan: Put Your Butt On It!