UPDATE: DirecTV Drops Viacom Stations: Comedy Central, MTV and More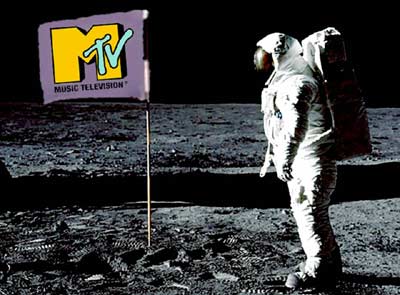 UPDATE: Making true on its warnings, DirecTV did in fact drop its Viacom stations at midnight between Tuesday and Wednesday. The Wrap reports that the broadcasting company has severed its ties with Viacom in light of the latter's requests for a hike in payments. DirecTV will no longer be offering Comedy Central, MTV, VH1, Nickelodeon, BET among others. The future will tell how this will affect subscription numbers to DirecTV, but it certainly cannot bode well for them.
In a press release from DirecTV, the company's executive vice president of Content, Strategy and Development Derek Chang states, "We have been very willing to get a deal done, but Viacom is pushing DIRECTV customers to pay more than a 30 percent increase, which equates to an extra $1 billion, despite the fact that the ratings for many of their main networks have plummeted and much of Viacom's programming can be seen for free online."
Chang adds, "Viacom sent us a letter last night that outlined our obligations to remove the channels by midnight or face legal action just as they were falsely telling viewers DIRECTV was responsible. Let's be clear, Viacom took these channels away from DIRECTV viewers."
An interesting aspect of the press release has Chang listing "replacement channels" that DirecTV is enlisting to fill the gaps of its Viacom stations: "Those going to the Nickelodeon channel slot will see alternative choices for children's programming such as The Disney Channel, ABC Family, Cartoon Network, PBS Sprout, The Hub and Boomerang."
Viacom published a press release on its blog, expressing a notably different point of view on the matter, per Executive Vice President of Content Distribution and Marketing Denise Denson: "The last time we spoke with DirecTV was at 11:00 a.m. yesterday morning and there were no new ideas offered for resolution. In fact, the last proposal DirecTV had made was lower than anyone else pays in the industry, and a deal we said we would not do out of fairness to other distributors. It is essentially the same proposal they had been talking about for three weeks, and one we continually said we would not do. DirecTV also refused to engage with us on any issues related to the deal beyond the rate increase. We are ready to talk at any time."
EARLIER: For those of you out there whose definition of multitasking is watching cable and Hulu at the same time, whose idea of being a social butterfly is going to your friend's house to watch his television, or who consider switching from HBO to Showtime as "going out of your comfort zone," then you might have a problem.
Not your obvious TV addiction — that's fine. The problem is that you might be losing a few of your favorite channels. DirecTV has stated that it could sever its ties with media company Viacom in response to the latter's requests for a 30% increase in payments, as reported by Deadline. Such could feasibly result in DirecTV raising its prices for subscribers. The drop, which would result in DirecTV's loss of 17 individual channels, would become effective tonight at midnight.
As one would expect from a controversial transaction like this, DirecTV's reports about the deal (which you can peruse here) differ drastically from those given by Viacom (here and here). Whichever side you're inclined to believe, the deal will result in DirecTV subscribers losing channels like Comedy Central, MTV, VH1, Nickelodeon, BET and Spike, among others.
As it stands, the drop is not yet solidified; viewers are likely hoping that over the next few hours, the companies can work out a deal that not only maintains these networks, but also doesn't result in a significant price hike for subscribers. We'll be following the story as it develops over the course of the day. Stay tuned… assuming that there's something to tune in for.
[Image Credit: MTV]
More:
Comic-Con 2012: Burning TV Questions for SDCC
Demi Lovato Will Host the Teen Choice Awards
'Breaking Bad' Season 5 Promo: Because Walt Says So!