UPDATE: HBO Drops Roger Ailes Movie Project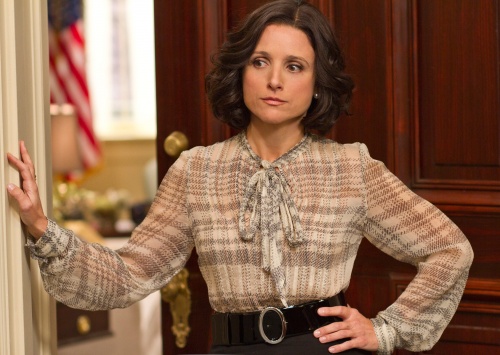 UPDATE: In an unfortunate turn of events, HBO has announced that it will not be pursuing a TV movie based on the life and work of Fox News Chairman Roger Ailes. Deadline shares a statement from HBO Films President Len Amato, admitting, "It had become clear to us before even receiving a script that due to our company's CNN affiliation the film could never be seen as objective."
This means no network-driven crime syndicates, no bloodsucking news anchors, no awkward social encounters with Chris Wallace. C'est la vie…
EARLIER: There was a time when HBO was all about the Mafia, in-penitentiary crime, and horse murder. But the network has taken a much darker turn lately: now, it's all about politics. Think about all of HBO's recent projects: the Sarah Palin film Game Change, the vice presidential satire Veep, the inside look at the world of punditry that is The Newsroom. Even Game of Thrones couldn't pass up an opportunity to stick George W. Bush's head on a skewer. And now, Deadline reports that the network is opting for a new addition to this trend: a TV movie about Roger Ailes, the present Fox News chairman and former presidential media consultant.
The untitled project comes from writer Gabriel Sherman, who himself has written articles on the controversial Ailes for New York Magazine (you can read his famous piece "The Elephant in the Green Room" here to get a taste of what kind of perspective the HBO movie will take). Of course, HBO isn't all about spouting some agenda. The network is one of the most accomplished venues for storytelling in the spectrum of contemporary television. Plus, it's not as though the issues Sherman raises in his articles aren't thematically rich for good TV. But considering how dull some consider The Newsroom to be, the network might look into spicing things up, perhaps taking a lesson from one of its own, more successful programs…
Boardwalk Empire
In this vision of Sherman's articles, Ailes must maintain order in the seaside Fox News headquarters, bribing fact-checkers and murdering CNN reps to keep things going his way.
True Blood
Perhaps the network can use vampires to represent the plight of the Fox News journalist, with werewolves as NBC anchors, and whatever Sookie Stackhouse is as Jon Stewart.
Curb Your Enthusiasm
The greatest incarnation of them all: poor, misunderstood Roger Ailes ambles about his mega-corporation, getting into awkward encounters that result in worldwide news debacles. Occasionally guest starring Ted Danson.
Only time will tell what sort of movie HBO will make of Roger Ailes' story. And with all these inspiring programs at bay, there are countless possibilities of what the project will eventually turn into. It could be like any one of them. Boardwalk, True Blood, Curb… but not probably Girls. Some experiments are best left untread.
[Image Credit: HBO]
More:
HBO Renews 'True Blood' and 'Newsroom'
A Flawed 'Newsroom' Rewrites History