UPDATE: PTC Rails on NBC For Stern's Role on 'America's Got Talent'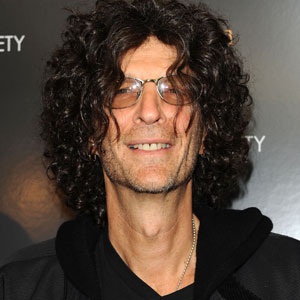 UPDATE: As one would expect, considering Howard Stern's controversial nature, some members of the viewing public might be opposed to his employ as an America's Got Talent judge. And, as one would expect, the PTC (Parents Television Council) is the first to vocalize this opposition.
The group is calling Stern's hiring an "act of desparation" by the network, stating that NBC's principles "have clearly gone out the window." The PTC further called Stern "a performer who is synonymous with shock, profanity and obscenity." NBC is standing by its decision to hire Stern, citing his longstanding broadcasting success as more than enough reason to bring him on to the series. –EW
EARLIER: About a month ago, Piers Morgan announced that he'd be giving up his spot as a judge on America's Got Talent. Morgan judged the series for six years, so everybody assumed that it'd be a long while before an adequate replacement was found. But that wasn't exactly the case. Later that very same day, it was announced that radio personality Howard Stern was in talks with NBC to take on Morgan's former position. And today, it is finally official: NBC's Alternative and Late Night Programming President Paul Telegdy has announced that Stern will be taking over as an America's Got Talent judge.
Stern has earned notoriety in his many years as a radio personality for his crass, outrageous persona. Stern's radio fans will be relieved to hear that America's Got Talent will not interfere with his SiriusXM radio show; the NBC talent competition will be relocating its live episodes to New York, from where Stern's radio program is broadcast.
The new judge will definitely add some flavor to the panel. Whether you find him entertaining or offensive, it's pretty unanimous that Stern is definitely a character, and is definitely someone who can liven up the already popular television series, which is entering its seventh season.
Stern will join America's Got Talent judges Sharon Osbourne and Howie Mandel.