USA Renews Fan Faves 'White Collar', 'Royal Pains', and 'Covert Affairs'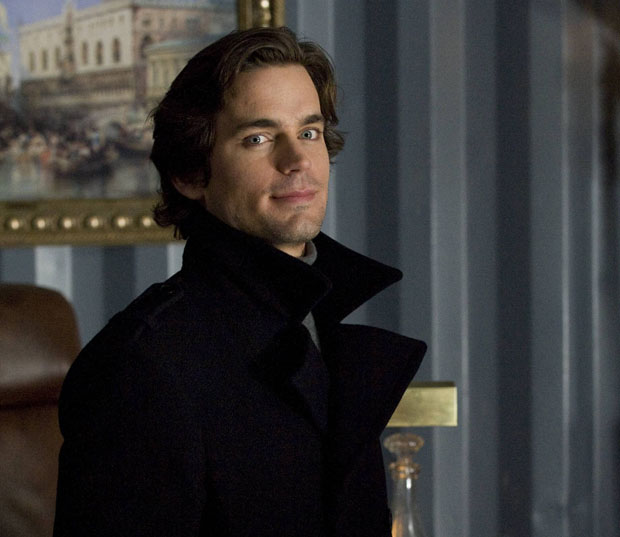 If there's anything the folks over at the USA network — which dominated the basic cable for the seventh year in a row — have learned, is that if your wildly popular original programming ain't broke, don't fix it. Also, renew it. 
USA announced today that three of their fan favorite shows,
Royal Pains
,
Covert Affairs
, and yes, the one with
Matt Bomer
(pictured here, staring into your soul with his dreamy eyes) 
White Collar
, have all been renewed. The
Mark Feuerstein
-starrer
Royal Pains
was given 26 episodes for a confirmed Season 5 and 6, while
Piper Perabo
vehicle
Covert Affairs
and Bomer's
White Collar
each recieved a 16-episode renewal for their fourth and fifth seasons, respectively. (Hey, just think of watching more
White Collar
as another thing to tide you over until
Magic Mike
hits DVD). 
USA co-presidents Chris McCumber and Jeff Wachtel said in a statement, "All three of these series have found ways to stay creatively fresh and culturally relevant. The execution in writing, acting and production is among the best on television. In an increasingly competitive landscape, these series got new season pickups the old-fashioned way — they earned it." 
They aren't kidding about that last part: all three of those series were ratings champs for the network, ranking among the summer's top ten scripted hours overall in cable in the coveted 18-49 demo. While
Suits
, which will also likely pick up a renewal, still remains the network's most-watched show, 
White Collar
,
Royal Pains
, and
Covert Affairs
are all still in the top 5. 
[Photo credit: USA] 
More: