Valerie Harper Shone For Us In Her Limited Time on 'Dancing With The Stars'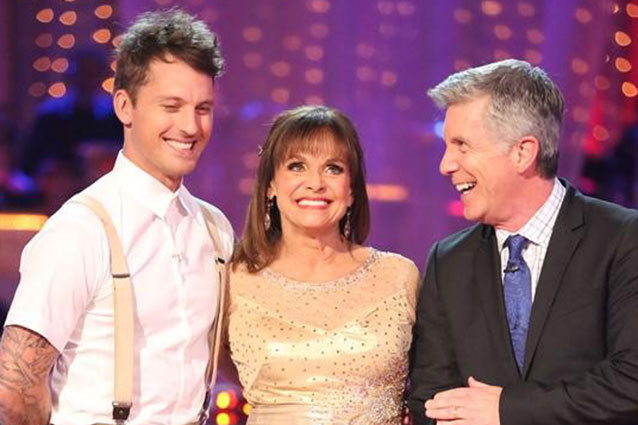 © 2013 American Broadcasting Companies, Inc. All rights reserved.
There was plenty of pride and a feeling of sadness as Valerie Harper was eliminated from Dancing With The Stars. The pride was because she more than held her own on the floor even with terminal brain cancer and the sadness was because this was possibly one of the last times we saw a healthier, happy Harper.
I'm hoping that Harper stays like this for as long as possible, because she's in some sort of remission, but the doctors have said that she will start resisting the treatment at some point. I've also had a front row seat to seeing time bought but I've also seen how the endgame of cancer turns out. This is a celebration of Harper, though and her determination to wring the most out of what time she has left.
The fact that she was out on the dance floor at all after all she has been through is amazing enough. If this were a movie, she would have then beaten everyone and won it all .As we all know, life is not a movie, though. Things rarely, if ever, have the happy ending that we like. Life's messy and not even going to a movie or watching a TV show lets us escape from that reality forever.
What is especially heartening about this is that Harper, who looked like she might have only three months to live is now on her sixth month and it looks like she as at least another Christmas, if not more. It's not just encouraging for cancer patients, but anyone with a terminal or life-threatening illness. Rather than worry about dying, people should go out and LIVE. She's reminding us to not be sad, but to be happy about what life offers, no matter what happens.
Keep on dancing for as long as you can, Valerie Harper. Keep on dancing…