Valerie Harper Discusses Her Incurable Cancer Diagnosis on 'GMA'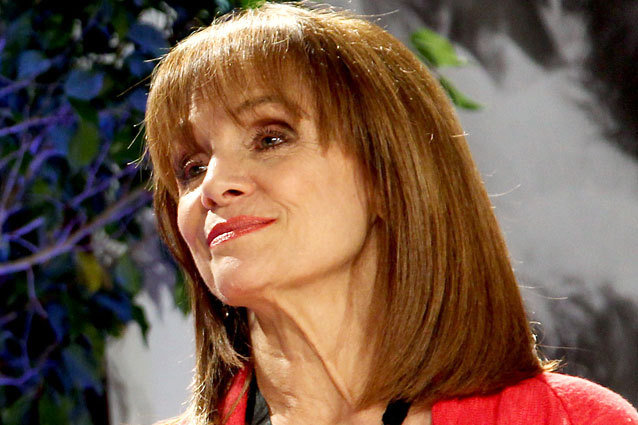 Despite her recent heartbreaking news that she has terminal brain cancer, Valerie Harper remains positive and upbeat – a truly inspirational way to handle her tough situation.
The Mary Tyler Moore Show star appeared on Good Morning America on Tuesday morning to discuss her incurable diagnosis, as well as her motivating positive outlook. Despite her doctors' estimates that she has three to six months left to live, the 73-year-old TV star is planning on living her life as normally as possible for as long as she can.
"Everybody, don't go to the funeral until the day of the funeral," Harper told co-anchor Robin Roberts. "Live this day. We're all terminal — and we have a lot of fear around death. I thought that maybe we can help somebody." 
Harper has decided to use the time she has left to spread a positive message: carpe diem — seize the day no matter what. "Tony [Cacciotti, her husband] and I decided we would do this, because I want people to be less scared," Harper said. "I want them to know the new realm of cancer — that you can die with cancer but not of it."
RELATED: Sending Good Thoughts to Valerie Harper, Revolutionary, Inspirational 'Actor'
The TV veteran was recently diagnosed with leptomeningeal carcinomatosis, a rare and incurable form of cancer that occurs when cancer cells metastasize into the fluid-filled membrane surrounding the brain. Since her diagnosis, the actress has gone on TV shows like The Doctors, The Today Show and now GMA to spread her unique view on not letting her diagnosis control the rest of her life.
She is currently undergoing chemotherapy, and won't let that get in the way of any potential job opportunities. "I'm living very normally thanks to some stabilizing [medication]," Harper said. "Two pills only, morning and night. People have been offering me jobs — I think I can do them. Right now [I could work] if they were willing to take the chance."
Harper also made sure to thank her fans and former costars for all of their support during her diagnosis. "I want to tell them how supportive and loving and exciting it is to feel this in the here and now, and that's it," Harper said. "This is the joy of this. If I was gone you'd be having memorials. This way we can share back and forth."
We are truly inspired by Harper's positive attitude in the face of a terrible diagnosis, and we send her all of our best wishes.
Follow Sydney on Twitter: @SydneyBucksbaum
[Photo Credit: Marion Curtis/AP Photo]
---
You Might Also Like:


8 Male Stars With Tramp Stamps


Stars Who Have Lost Roles For Being Too Hot (Celebuzz)