'Vampire Diaries' Boss on the Finale: Someone Is Going to Die — VIDEO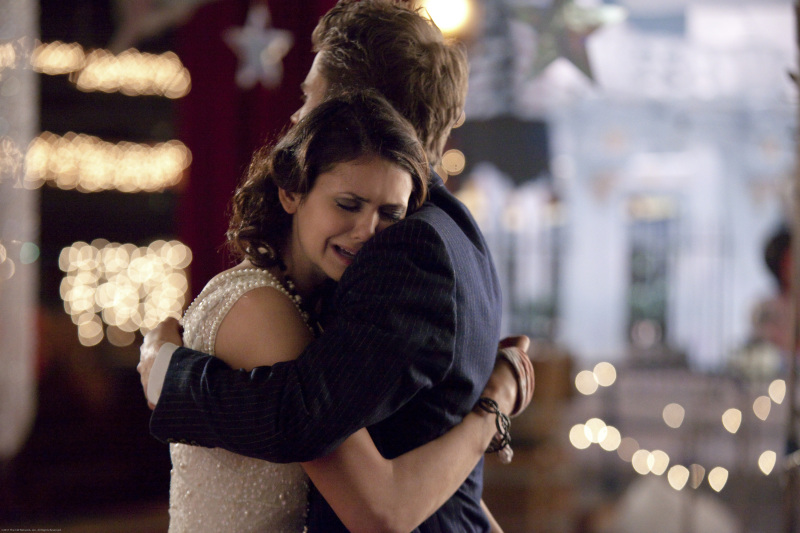 Take a deep breath, Vampire Diaries fans. Yes, there is only one episode left of Season 3. But it's going to get our hearts racing like a vampire sucking sustenance out of hospital blood bag. (It really is a wonder we love this show so much. That's disgusting.) 
The show's Executive Producer, Julie Plec, speaks about the season finale in the video below, teasing that Elena's flashback will introduce us to her deceased parents and her deceased happy-go-lucky life. However, the big news is that according to Plec, by the end of the May 10 episode, one of our TVD characters will be pushing up daisies… or shriveling into a dusty crypt-keeper, if the victim is a vampire. 
It doesn't seem all that unlikely that a death is a part of the finale, considering that Elena's life is linked to Alaric's and Alaric is on a warpath to kill all vampires… and killing the small set of original vampires will in turn kill all the other bloodsuckers. (Man, we're into some complicated drama, TVD fans.) 
Follow Kelsea on Twitter @KelseaStahler.
More:
Vampire Diaries Recap: A Little Damon Goes a Long Way
Vampire Diaries Recap: Once More, With Feeling
Ian Sommerhalder: Vampire Diaries Bad Boy is Actually The Nice Guy
[Image: CW]