'Vampire Diaries' Sneak Peek: Something Dastardly This Way Comes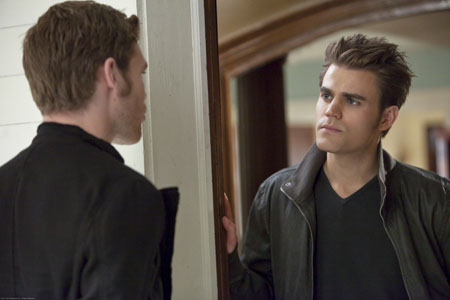 The Vampire Diaries is speeding faster than Stefan's out of control speedster on Wickery Bridge towards its season finale. Looking at how far we've come after just one episode since the mini-hiatus ended, things are about to get unwieldy and uncontrollably angsty. 
This week, the Mystic Falls gang finds itself at the high school's Decades Dance, a joyous occasion that turns out to be one big trap. But who laid the trap? How? And what about that motel makeout between Damon and Elena? We'll find out April 26, but for now, we've got a sneak peek at the May 3 episode, "Before Sunset."
The CW has released photos and the official log-line for the second-to-last episode of the season. See them below!:
A DAY WITHOUT A VAMPIRE — Klaus acts on his intentions to leave town with Elena (Nina Dobrev), but finds resistance from a surprising new enemy. Bonnie (Kat Graham) calls on Abby (guest star Persia White) to help her with a difficult spell. As events spiral out of control, Elena is determined to protect Caroline (Candice Accola), Damon (Ian Somerhalder) and Stefan (Paul Wesley) enlist Tyler's (Michael Trevino) help, while Bonnie and Jeremy (Steven R. McQueen) take a terrifying risk to make sure her spell is effective. Damon and Stefan have a surprisingly candid conversation about the future. Chris Grismer directed the episode with story by Charlie Charbonneau & Daphne Miles and teleplay by Caroline Dries (#321).
Bonnie, Are You Okay? Are You Okay, Bonnie?
Is that blood… coming out of Bonnie's neck? Did her long-standing rivalry with Klaus come to a head? Did her vampire mama come back and let her emotions transform her daughter into lunch? And what's Stefan protecting her from?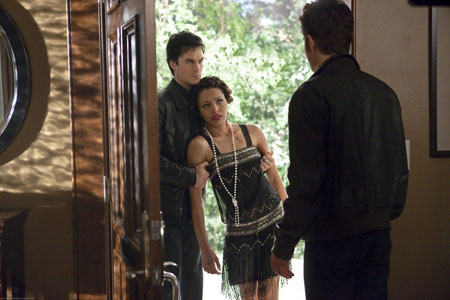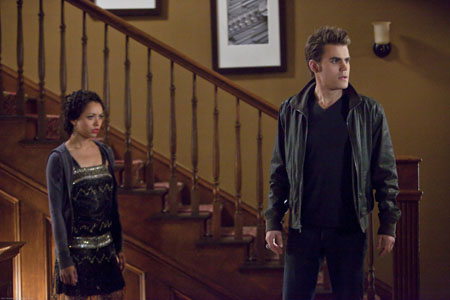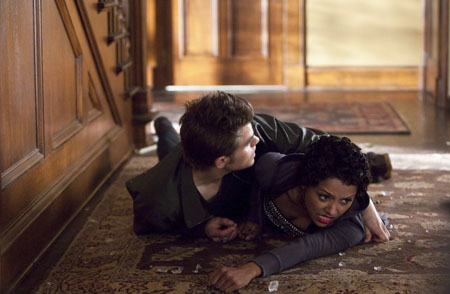 [Photos: The CW]
Next: Hey, Jeremy, why so serious?Jeremy, Why So Serious?
Bonnie's not the only one in a bind. Jeremy finds Klaus on his doorstep and his disgust is written all over his face. But why? Is this the moment Klaus tries to abduct dear Elena? Has he already done it? I'd bet 10 vials of vervain Jeremy's about to do something very, very ill-advised.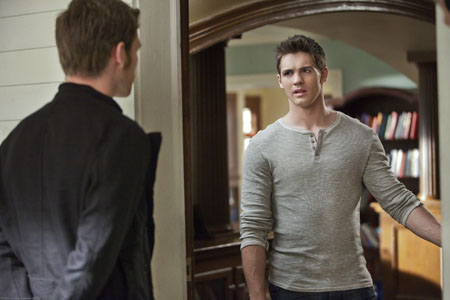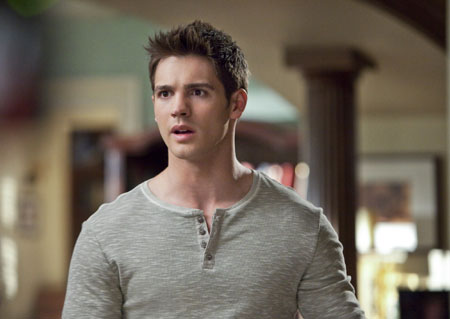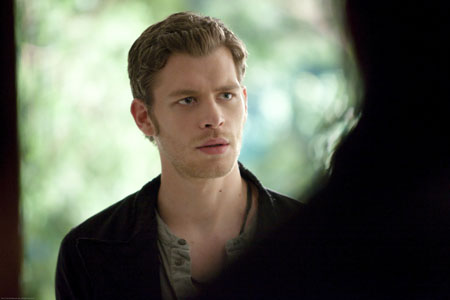 [Photos: The CW]
How far do you think Klaus will get with Elena? And what do you think the Salvatores' "candid" conversation is about? (I bet 10,000 to one odds it's about Elena.)
More:
The Vampire Diaries Recap: A Little Damon Goes A Long Way
Lady Gaga and Her Vampire Diaries Beau Go Public