Vampire Weekend: Vampire Picks For The Pre-Halloween Weekend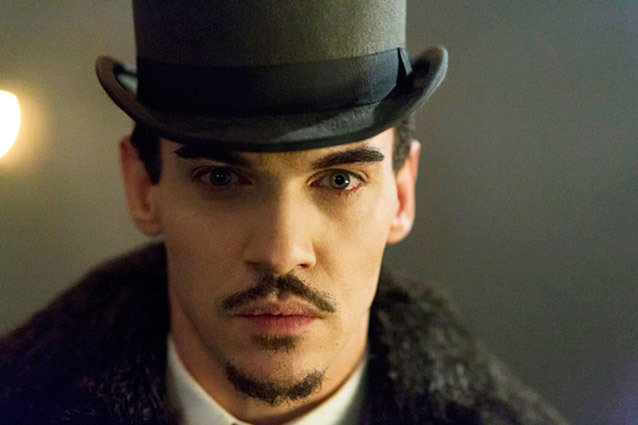 NBC Universal Media
Dracula, Dickens-Style
Great cast, great concept, all the bona fides: producers from Downtown Abbey, directors from The Tudors, and the head writer from the HBO sleeper Carnivàle. Add Victorian England into the mix, and all eyes are on NBC Friday Oct. 25 for the premier of their new series, Dracula. If you happen to be a period fusspot you might be shifting in your seat a little. It is network primetime television, after all. But popcorn and a Pomegranate Martini should take the edge off that.
Meanwhile, Closer to Forks
Take copious notes during Dracula if you live in Portland OR. Jonathan Rhys Meyers' portrayal of Mr. Big will no doubt be the topic at The Portland Vampire Meetup on Sun. Oct 27 
at 6:00 PM. So far only ten people are going — which is a fairly good turnout on the Lord's Day —but after Friday night there may be a spike in attendance.
Bon Dent Rouler
If you're chomping at the bit for the New Orleans Vampire Ball at the end of the month, you can soothe your nerves at the International Vampyre White Court on Friday Oct. 25. There will be music, libations, vendors and fangsmithing: which appears to be something like dentistry.