'Veronica Mars' Starter Kit — 6 Episodes to Watch Before the Movie
As we get closer to the release date of the Veronica Mars movie, more and more people want to join the craze — as well they should because Veronica Mars is awesome. Some new footage from the film was released recently that highlighted the love triangle between Veronica (Kristen Bell), Logan (Jason Dohring) and Piz (Chris Lowell). If you haven't seen the show, you're missing out on some major history, but these episodes will get you started on the right track.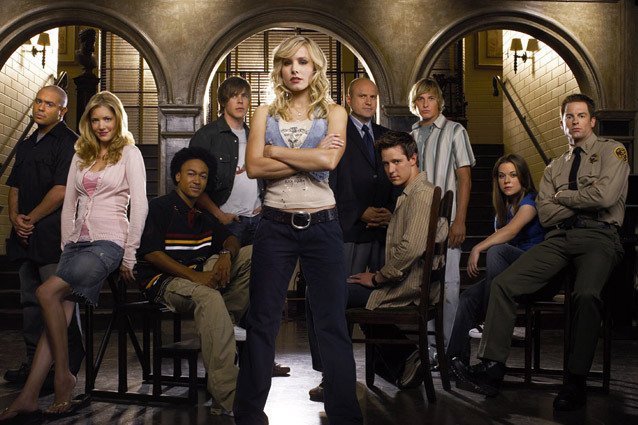 The CW
"Pilot"
This one is pretty self-explanatory. Fall in love with the show from Veronica's first sassy remark.
"Like A Virgin"
Although Veronica's romantic interests are pretty cool, her BFF, Mac, is cooler. Mac is first introduced when she makes a ton of money off of her classmates' gossipy nature.
"Weapons of Class Destruction"
To understand why fans "ship" Veronica and Logan, it's best to watch the episode where they first kiss. (It's about as adorable as Veronica and Logan can be.)
"Ain't No Magic Mountain High Enough"
Neptune, California is a town without a middle class. Watch this episode to understand the politics in Veronica Mars. (Plus Veronica demonstrates her super-cool sleuthing skills.)
"Spitt & Eggs"
Sometimes Veronica Mars can get a bit serious, especially in season three when Veronica solves a rape case on her college campus. But it's important to know that Veronica isn't one to back down from a fight.
"The Bitch is Back"
The series finale of Veronica Mars was not satisfying for even the casual fan. We never found out if Keith Mars won the election to become Sheriff! Hopefully the movie will wrap up some of those loose ends.