VH1 Cancels Chad Ochocinco and Evelyn Lozada's Reality Show After Abuse Allegations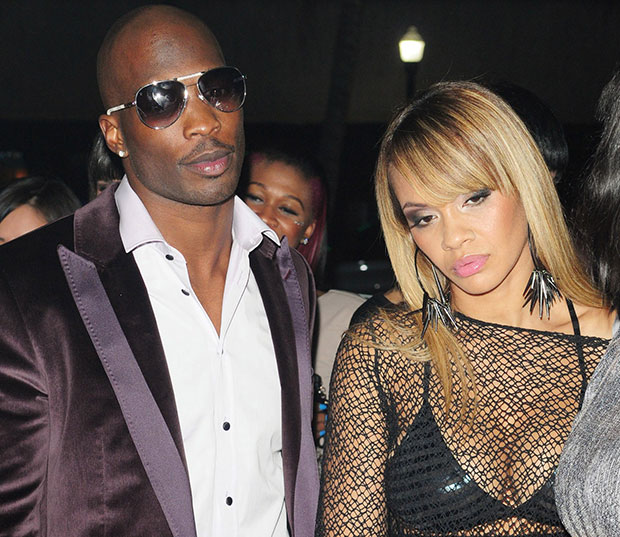 Just a day after football player and Dancing with the Stars participant Chad Ochocinco was arrested for domestic violence for allegedly headbutting his wife, Basketball Wives siren Evelyn Lozada, the Miami Dolphins canceled his contract. Now VH1 is follow suit and pulling the plug on Ev & Ocho, the couple's new reality show.
The network has 11 episodes and a two-part finale (God, I hate those) about the couple's engagement and wedding all ready to go, and planned on rolling it out on September 3. Now, according to TMZ, the series got the axe and VH1 has no plans to ever air it. That headbutt is costing the network a whole lot of money. Better that, though, than all the bad press they'd get for showing this thing after the abuse allegations.
Follow Brian Moylan on Twitter @BrianJMoylan
[Photo Credit: Wenn.com]
More:
Chad Ochocinco Thrown in Jail for Allegedly 'Headbutting' Wife Evelyn Lozada