Video: 'Idol' Dismisses Jermaine Jones Via Awkward Exit Interview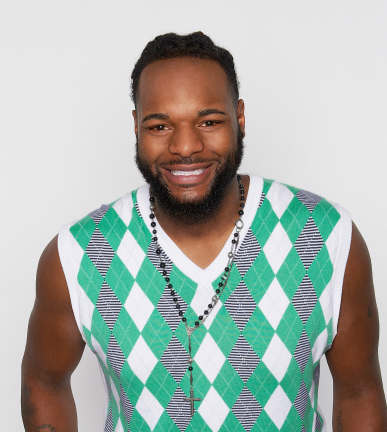 When a story like American Idol top 12 finalist Jermaine Jones' arrest warrants hits every major news outlet the way his did, it's inescapable. And because Idol airs its episodes live, there was no way Wednesday's live show could go on without taking a moment to deal with the elephant in the room. And deal they did – even if they buried it between upbeat performances and Joshua Ledet's onstage crawfish delivery.
Host Ryan Seacrest opened the show by noting that one of the contestants was sent home "thanks" to the Idol team's "work with law enforcement," but we were quickly distracted by the raspy vocal stylings of one very ill and still miraculously zealous contestant Phillip Phillips. Still, that curiosity about how the Fox series would deal with something as ugly as a police record scandal throughout the course of the show weighed on every second. Finally, sandwiched between two explosive performances, came the uncomfortable part.
The producers, including Nigel Lythgoe, called Jones in for a chat at which point they explained the situation for Jones – and for America. Apparently, if Jones would have come clean about these issues, Idol's all powerful lawyers could have helped with these past indiscretions, but his omission not only forfeits their potential assistance, but the competition entirely. After asking Jones about the nature of his crimes, one of which was listed as a physical altercation, Jones denied any wrong-doing. 
While the police report states he was fighting, Jones said, "There wasn't any fist fighting or anything like that," adding that he hoped he could take care of the warrants during the competition and "it didn't work out that way."
Because Idol operates on your standard "no contestants with outstanding warrants" policy, Lythgoe sends Jones home right then and there, but not without referring to the rehearsal performance of "Somewhere Out There" that they just had him tape. It's actually rather sad to watch because the song could have been one of his best performances yet, but that dream will never be realized.
Do you think Idol handled the dismissal properly? What could they have done better?