Video: Josh Lucas Is In A Pickle In New 'The Firm' Promos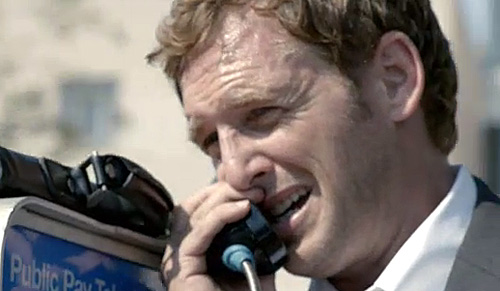 NBC is bringing out the big guns come midseason. Their much buzzed-about series, The Firm, is set to premiere Jan. 12 and they've just released a tiny glimpse at what we're in for.
The series is based on the John Grisham novel (and Tom Cruise movie) of the same name and follows lawyer Mitch McDeere (Josh Lucas), who spent the events of the film and the novel busting a Memphis law firm involved with the Chicago mob. Now, he and his family are coming off a decade in the Federal Witness Protection Program and things are getting shaky once more. The mob hasn't forgotten McDeere and he gets tangled up in another seedy firm and a second enormous conspiracy begins.
The series also stars Juliette Lewis (Due Date, Whip It), Molly Parker (Deadwood), and Callum Keith Rennie (Battlestar Galactica,The Killing).