'Walking Dead' Eyes Stephen King As Guest Writer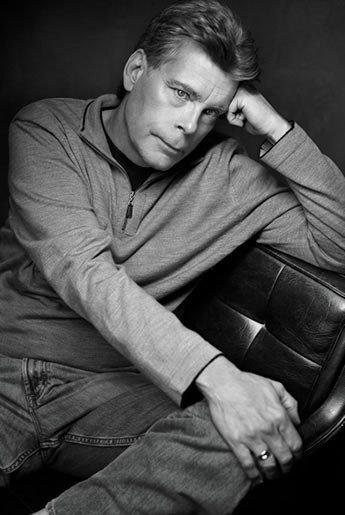 What could be more exciting than zombies on television? How about the re-teaming of the guys who brought us The Shawshank Redemption and The Green Mile, especially when one of those guys is a writer known for horror stories? Laurie Holden, who plays Andrea on The Walking Dead, let the secret out during the show's panel during the Chicago Comic and Entertainment Expo, letting eager fans know that Stephen King is in talks to write a full episode of the series.
King, who wrote the books that Shawshank and Green Mile are based off of, worked with Walking Dead creator and sometimes director, Frank Darabont, when Darabont adapted both literary works for the screen. King's books have been adapted for more than 80 full-length features, short films, and TV miniseries, so he may just know a thing or two about telling a story. While Darabont doesn't take on the role of director for most of the show's episodes and it's been confirmed that he will not direct the season premiere set for Halloween 2011, he may return as director for a yet to be determined episode. Could it be that if King wrote an episode, Darabont might be kind enough to step in and collaborate for another bout of onscreen magic? We'll see, but here's hoping.
Source: THR