Warner Bros. Slams 'Bachelor' Discrimination Lawsuit: It's 'Baseless'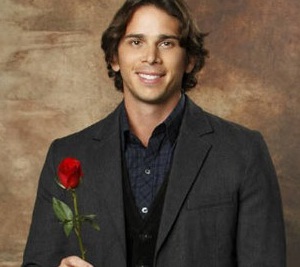 On Wednesday, A Nashville-based group, led by football players Nathaniel Claybrooks and Christopher Johnson, filed a discrimination lawsuit against the ABC hit series The Bachelor, claiming that they were unfairly treated and overlooked during the casting process for the show because their race. During a press conference, the suing party made it clear that they find it unfair that out of 23 seasons of The Bachelor franchise, not one star role has been given to an African-American or anyone else of ethnic decent. But now, Warner Brothers has responded to the lawsuit.
In a statement shared with Hollywood.com, Warner Horizon Television responded to the lawsuit: "This complaint is baseless and without merit. In fact, we have had various participants of color throughout the series' history, and the producers have been consistently — and publicly — vocal about seeking diverse candidates for both programs. As always, we continue to seek out participants of color for both The Bachelor and The Bachelorette."
But, as reported by THR the lawsuit is hoping to shed light on a broader level of discrimination. The suit reads, "The deliberate exclusion of people of color from the roles of The Bachelor and Bachelorette underscores the significant barriers that people of color continue to face in media and the broader marketplace."
"This is a case about equal opportunity," attorney Cyrus Mehri said during a press conference held on Wednesday, "[We want to] help make this one of ABC's most profitable shows… that will better reflect this country."
Find Lindsey DiMattina directly on Twitter @ldimat and remember to follow @Hollywood_com!
More:
'The Bachelor' Sued for Racial Discrimination
Bachelor Final Rose Recap: Meet the Parents in Switzerland
Bachelor Ben Flajnik & Courtney Robertson Won't Get Married, Says Past Winner
Exclusive: Bachelorette Emily Maynard Started Her Journey To Find Love