Was Kenan Thompson Right In His Assessment of Female Black Comediennes?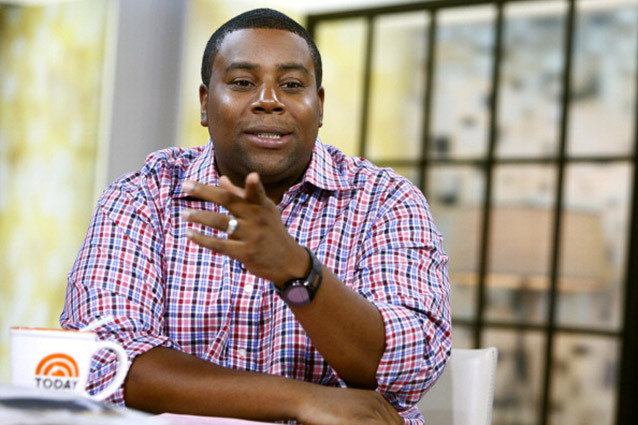 NBC Universal Media
Kerry Washington is going to be hosting Saturday Night Live on Nov. 2 and cast member Kenan Thompson thought it was the perfect time to lament the lack of black women playing regular roles on the show. The thing was, he didn't cast the blame on the people bringing in the talent, people like executive producer Lorne Michaels. During an interview, he said that it was the fact that weren't any good black female comedians.
The reaction was swift amid the Internet and Twitterverse. Aisha Tyler immediately branded him 'dumb' and even a fellow male cast member, Jay Pharoah was like, "Uh, dude, here's one. Her name's Damirra Brunson. Check it out."
It's true, there has been quite a dearth of black women on the show over the decades: the only ones I can think of are Ellen Cleghorne and Maya Rudolph. For all we know, Washington may have been brought in as a host to try to quiet the impending firestorm. Us, cynical? Never.
Another reason Thompson brought it up is because he wants to stop having to dress up for ladies' roles in skits as well. He's lucky that he didn't grow up in Ancient Greece…ALL female parts were played by men. Looks like Pharoah is going to be donning those outfits for the most part, from now on.
The thing is, there's a lot of competition for the parts on the show, but there's only so much of an ensemble that can be gathered. It would be great if there could be another black woman on the show, but I don't think Thompson is right for blaming the talent. It's a big world and there's only so many parts.
But I will be glad to see him out of drag. Maybe Washington might also want a side gig during Scandal hiatuses?