Watch 'Glee's' Full Music Video for Fashion's Night Out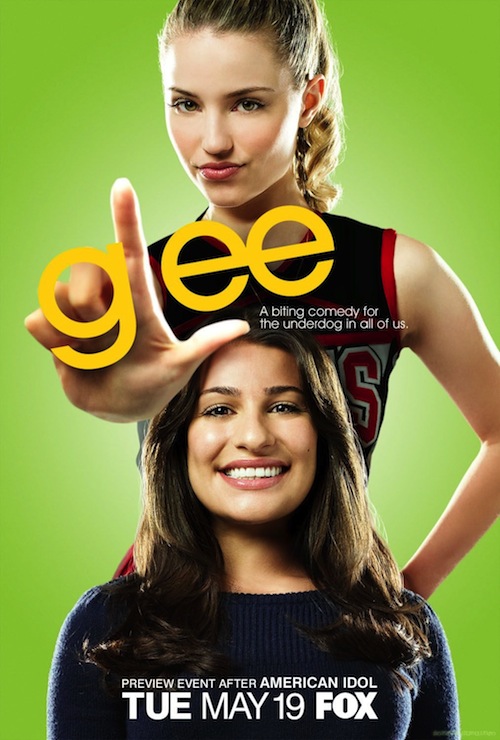 Summer may be coming to an end, but with it marks the beginning of Fall Fashion and the infamous Fashion's Night Out.
In honor of the blessed event that makes my Payless shoes hide in the closet in shame, Glee helps us get in touch with our style side by rocking out to David Bowie's hit song Fashion in a Fashion's Night Out promo. Last week's teaser trailer may have left you intrigued, but the full on music video leaves you hooked and ready to let your freak fashion fly. The clothes, the shoes, the badass looks — our favorite characters strut their stuff around on the catwalk like it's nobody's business that would make even Tim Gunn proud. And the dancing is as impressive as always.
As hinted at in the promo, Sue Sylvester makes a cameo appearance making hilarious poses and even does a sexy purr/cat claw combo (seriously, it's awesome). Also, apparently fashion week gives you magical powers because suddenly…Artie can walk!
But the one — or should I say two — things missing from this otherwise fantastic performance are the lovely and talented ladies: Mercedes and Santana. As we feared from their lack of representation in the promo trailer, the two divas were MIA for the entire video and they are sorely missed. With Mercedes' vocals and Santana's 'don't mess with me' attitude tearing up the runway, they could have made paper bags look fashionable. Check out the video below and get pumped for some fall fashion fun:
Source: NY Mag