Watch 'Secret Circle' and 'Homeland' Premieres Online NOW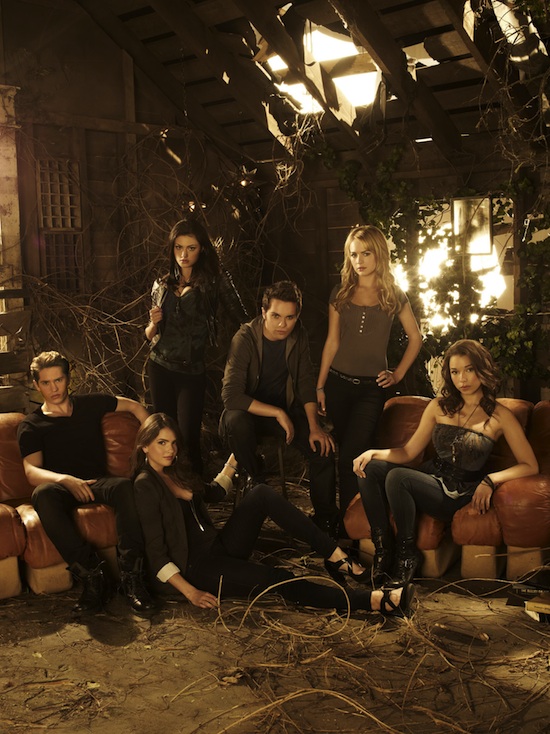 There are two kinds of people in this world. People who love supernatural beings, and people who love the CIA. Everyone falls into one of these categories. And no matter which one you are, you're in luck. Upcoming Vampire Diaries sister series about witches, The Secret Circle, and Showtime's new spy series Homeland are both currently available to watch online for free—legally!
For the supernatural-addicts: The Secret Circle (download free on iTunes)
The CW's new series, The Secret Circle, premieres Thursday, September 15 at 9 p.m. ET. But you can watch the premiere episode right now by downloading it on iTunes. For free.
The Secret Circle, based on L.J. Smith's book series, will capture the mystifying lore of the TV adaptation of Smith's Vampire Diaries novels. Stars include Britt Robertson, Thomas Dekker and Gale Harold.
For the spy-junkies: Homeland (steam free via TVLine)
Showtime's Homeland premieres Sunday, October 2 at 10 p.m. ET. But you can watch that premiere episode right now too (it's a glorious day for impatient TV fanatics) on AOLTV.com by clicking here. For free!
Homeland stars renowned actress Claire Danes as a CIA Agent who investigates her suspicions that a rescued American soldier has been brainwashed by his terrorist captors and is secretly working for them. Also starring are Damian Lewis, Morena Baccarin and Mandy Patinkin.
If this wasn't enough, the Zooey Deschanel lovers (which is pretty much everyone in existence) can also watch the actress' upcoming sitcom New Girl online. Here's where we tell you about the sure-to-be-lovable new series and how to watch it.