Why We're Excited for MTV's 'Wolf Watch'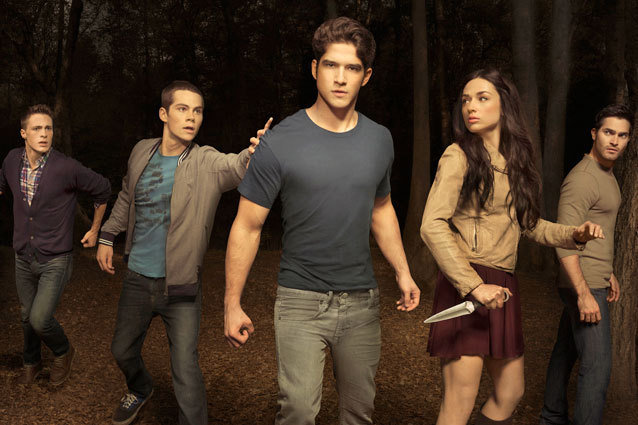 MTV
MTV has finally realized an absolute truth: fans of Teen Wolf will never be able to get enough of their favorite show, which is also one of our favorite shows. The network is delivering more fantastic Teen Wolf  programming in the form of Wolf Watch, a Talking Dead-esque companion to MTV's supernatural drama. 
At the San Diego Comic-Con Teen Wolf panel the creator, Jeff Davis, and the cast announced Wolf Watch will premiere immediately after the show's midseason return on Jan. 6. Jill Wagner (who played Kate Argent on Teen Wolf until her character's untimely demise) will host the new talk show. Cast members and celebrity fans will appear on Wolf Watch to discuss the mythology of the show as well as the romances and bromances. (Scott/Stiles and Scott/Isaac anyone?)
Teen Wolf has had two different after shows in the past: Teen Wolf Revelations and the FANtastic Show. Revelations is sure to be replaced by Wolf Watch since they follow the same talk show format and have the same host. We're certainly grateful since Revelations only aired twice a season and that was not nearly enough Teen Wolf discussion for us. The FANtastic Show, hosted by super fan Tyler Oakley and walk-on role winner Shantal Rhodes, is an online-only after show that most likely will be merged into Wolf Watch.
For those fans who can't get enough Teen Wolf (even though MTV airs every new episode twice on premiere night,) hopefully Wolf Watch will fill the void. If not, well, you might have a problem, but we promise we won't tell!