We Cast the Obama, Romney and More for HBO's 'Game Change' Follow-up
Earlier this year, before the heat of election season took hold, American television audiences decided to put their political apathy aside, and welcome with open arms the HBO TV movie Game Change. Based on the book by writers Mark Halperin and John Heilemann, directed by established filmmaker Jay Roach, and starring —in an unforgettable Emmy-winning turn — Julianne Moore, the account of 2008 Vice Presidential Candidate Sarah Palin's ascension from obscurity to infamy was adored by critics and viewers alike, garnering some huge ratings for the premium cable network. As such, political authors Halperin and Heilemann are encouraged to take on a new project chronicling the 2012 Presidential Election: Hollywood.com has confirmed that the pair is writing a book on the subject titled Double Down: Game Change 2012, and that HBO has already optioned the developing book to transform into another television movie. Hollywood.com has reached out to HBO for confirmation.
Considering the celebration enjoyed by Moore and her costars Ed Harris (as Presidential Candidate John McCain) and Woody Harrelson (as political strategist Steve Schmidt), the new Double Down movie could well be an attractive endeavor for any number of big name actors looking to assign themselves some political gravitas. But who is the right fit for a film like this? And what figures of this year's election warrant screen time?
Mull over these rhetorical questions no further, we've come up with a few possible casting choices for the developing film. May we present: 
As Barack Obama…
Will Smith!
It's not exactly the most imaginative casting (as we've heard past talk of Smith eventually taking the presidential role), but when you happen upon a piece of casting like this, you don't shy away from it.As Mitt Romney…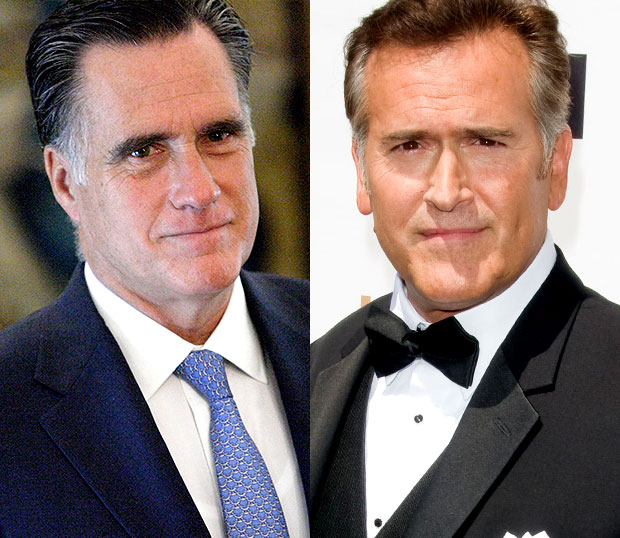 Bruce Campbell!
This one's a bit stranger, which is what makes it all the more exciting. The Evil Dead maestro turning his talents loose as the Republican Party's 2012 candidate, inadvertently spouting binders full of memes and anti-Muppet agenda.As Joe Biden…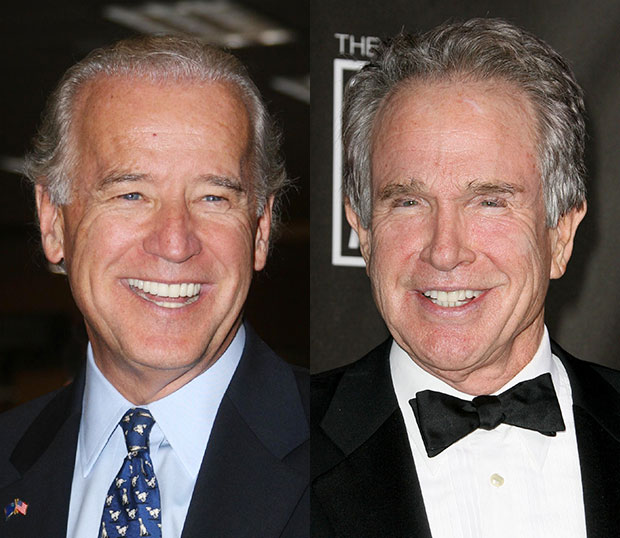 Warren Beatty!
Sure, he hasn't done a movie in over 10 years. But that's exactly how long it took ol' Joe Biden to carve out the canyons, slay the mountaintop dragon, and bring peace to the kingdoms three. At least that's what this folk song has made me understand.As Paul Ryan…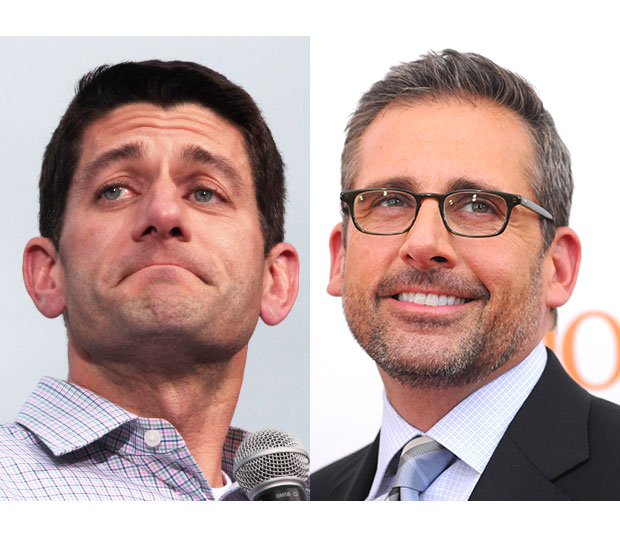 Steve Carell!
As is the case with all political dramas, a B-story involving a VP hopeful's wacky behind-the-scenes high jinks is in order. Plus, a 45-minute scene in which Carell puts on a one-man show based off Atlas Shrugged. That's just good cinema.As Newt Gingrich…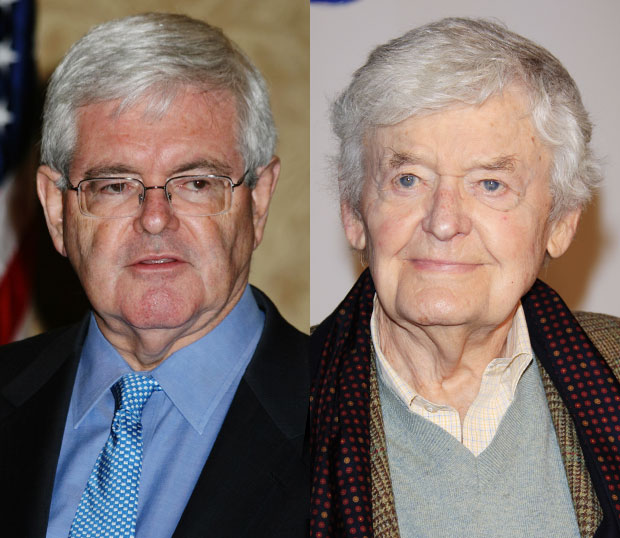 Hal Holbrook!
Okay, yes, Holbrook might be a smidgen too old for the role of Gingrich, but you've got to take into account that people age faster on the moon. Which, in honor of the presidential hopeful's otherworldly endeavors, is where the film's post-credits epilogue will take place.As Michele Bachman…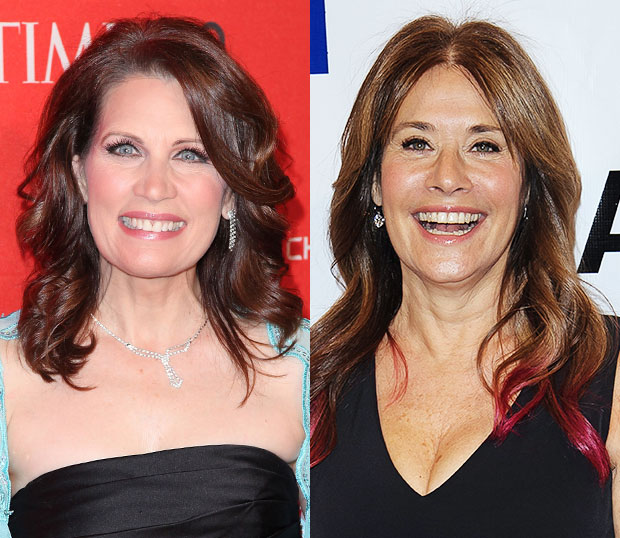 Lorraine Bracco!
We just really like Lorraine Bracco. The Sopranos. Bada bing! Right?As Herman Cain…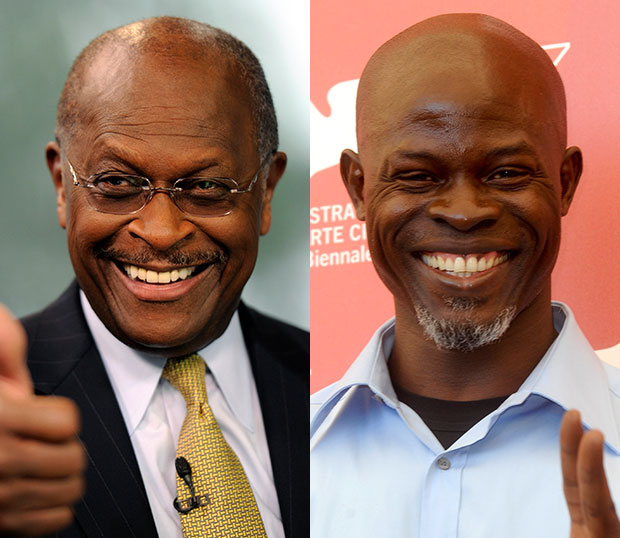 Djimon Honsou!
Honsou will have to go full-on bananas for the mysterious, so-strange-he-must-be-faking-it 2012 presidential hopeful, fostering harassment accusations and quoting Pokémon at every turn. Of course, Cain's inclusion will also warrant an appearance by Rachel Maddow (we're thinking Lizzy Caplan) as the hard-nosed investigator who eventually cracks the Cain mystery.Of course, there are many other prominent figures who contributed to the lunacy of the 2012 Presidential Election. Can you think up any other good political figure/actor pairings to make Double Down the perfect piece of small screen film?
[Photo Credits: Wenn(11); Getty Images(2); AP]
More:
'Game Change' Writer Talks His Film's Authenticity and Future Projects
John McAfee Sells Life Rights for TV Movie (Complete with Corner Screen Popups!)
Will Michelle Obama Attend the Grammys? Your Burning Questions Answered!
'90210' Star Shenae Grimes' Engagement Ring (FIRST LOOK PHOTOS)

Kim Kardashians Best Bikini Moments (PHOTOS)