We're Loving All the LGBT Representation on TV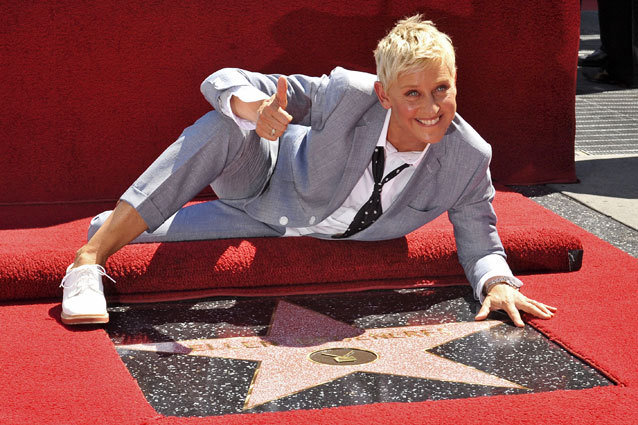 Apega/WENN
We can all agree that 2013 has been a good year for LGBT rights in the U.S. (Russia not so much,) and that includes the realm of American television. This summer, the public embraced Laverne Cox's male-to-female transgender character, Sophia, on Netflix's Orange is the New Black. How could we not? She has a winning personality and some serious crafting skills — don't forget her duct tape shower shoes.
Now, as networks are developing new series for next season, two shows have caught our eyes for their guaranteed LGBT representation. The CW's Ze will follow the life of a female-to-male transgender youth growing up in Texas. (Yikes, that's sure to create some drama.)
More recently, NBC started developing a lesbian-centric comedy produced by Ellen DeGeneres and written by Liz Feldman (who's currently working on 2 Broke Girls.) NBC didn't have much success with last year's The New Normal, which had an interesting concept but was way too yawn-inducing. However, anything from DeGeneres and Feldman is sure to be comedy gold.
Even though both Ze and NBC's new project won't premiere until at least next fall, it's good to see a more diverse range of characters in the TV line up. To hold us over until next year, we're looking forward to season two of Orange is the New Black.