'The Host' Giveaway: Win A Poster Signed By The Entire Cast!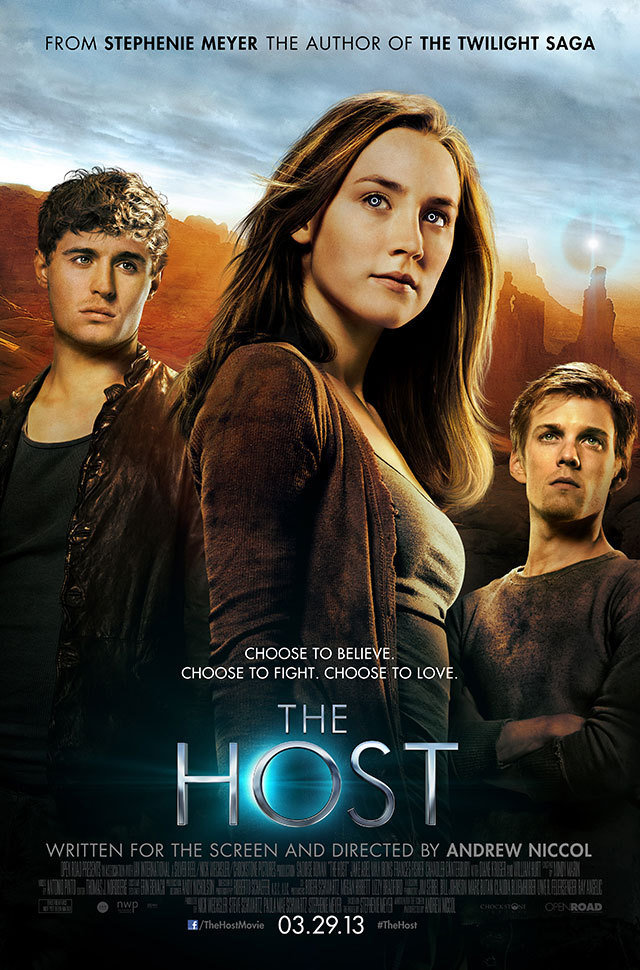 What if everything you love was taken from you in the blink of an eye? The Host is the next epic love story from the creator of the Twilight Saga, worldwide bestselling author, Stephenie Meyer. When an unseen enemy threatens mankind by taking over their bodies and erasing their memories, Melanie Stryder (Saoirse Ronan) will risk everything to protect the people she cares about most.
In honor of Meyer's newest story adapting to film, we're giving away a poster signed by the entire cast!!
To win the signed poster, follow these steps:
1. Follow Hollywood.com on Twitter at @Hollywood_com starting Wednesday, March 20, at 12 PM ET.
2. Tweet the phrase: "It would be epic to win a poster signed by the @TheHostFilm cast! #TheHostHollywoodGiveaway"
We'll choose a winner at random and notify them on March 22, 2013.
The contest runs from 12 PM ET Wednesday, March 20 until 11:59 p.m. ET on Thursday, March 21. Check out the official rules at [HERE] and good luck!
THE HOST hits theaters nationwide March 29th, 2013!