'Weeds' Upcoming Season Will Be Its Last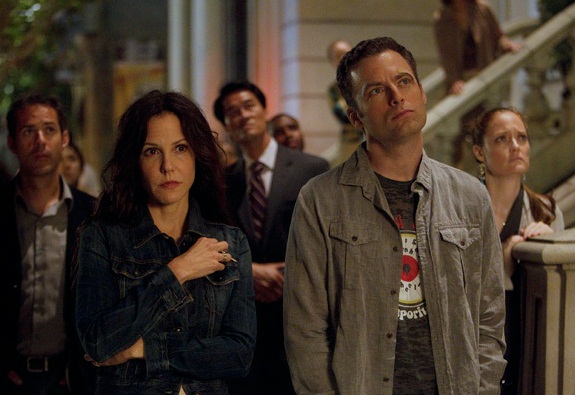 On July 1, the Showtime dramedy Weeds will return for its eighth season — and now, Entertainment Weekly is now reporting that this will be the series' final season. As sad as this might make some fans, at least it means we won't have to see Shane delve further into puberty.
The program, created by writer/producer Jenji Kohan, premiered in August 2005, inviting Showtime audiences into the darkly comic world of Nancy Botwin, a widowed California mother, who takes up selling marijuana as a means of supporting her family… or as an avenue into her bridled criminal nature (depending on who you ask). The series stars Mary-Louise Parker, who won a Golden Globe Award for the role of Nancy in 2006. The cast also includes Justin Kirk as Nancy's devoted brother-in-law Andy, and Kevin Nealon as the fan favorite pothead Doug Wilson.
The seventh season concluded with the stark cliffhanger of Nancy being shot at from the bushes by an unknown sniper. Season eight will presumably pick up where season seven left off.
Weeds' final season premiere will air on July 1 at 10 PM ET/PT.
[Image Credit: Showtime]
More:
'Weeds' and 'Episodes' Return Dates Announced
'Weeds' Season Finale Recap: Do Her/ Don't Do Her