Welcome To Harlan, Michael Rapaport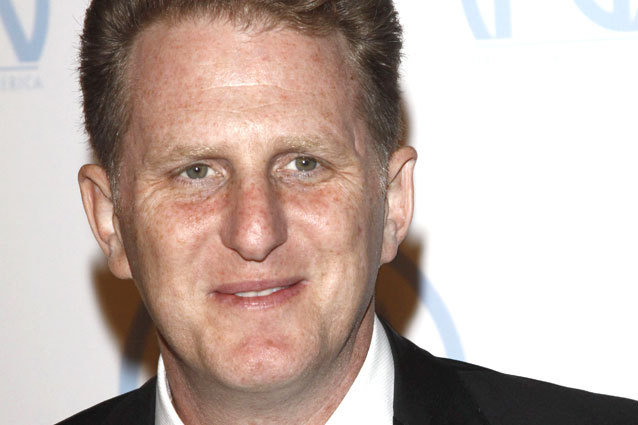 Ian Wilson/WENN
When it comes to choosing the talent to appear as the bad guy on Justified, the casting department has nearly impeccable taste. Starting from the second season, we have had a chance to see such shining lights like Margo Martindale, Neal McDonough, Jim Beaver and even Mike O'Malley. This upcoming season, Michael Rapaport joins the cast and I'm really excited to see him on the show.
Ever since he came on to the scene in ZebraHead, I've enjoyed seeing Rapaport in any role that he plays. He'll more than hold his own in scenes with Timothy Olyphant and Walton Goggins. The interesting thing will be seeing a guy who is usually playing someone in an urban sort of environment be someone in a rural place like Harlan, where Olyphant's Raylan Givens has been somewhat derisively called "The Hillbilly Whisperer".
Another reason why I became giddy when I heard this was because I saw his character's name: Dale Crowe. This has GOT to herald the return of Dewey Crowe, who I sorely missed last season. Dewey's blend of naivete and meanness makes for a combination that always makes me laugh. The episode where he supposedly had his kidneys removed and his subsequent blurting out, "You mean I've got FOUR kidneys?!?!" had me supine on the sofa, laughing for longer than I thought it first merited. He's not on the IMDB page for the upcoming season, but I hope that's an oversight. Seeing Rapaport and Damon Herriman, who plays Dewey, would also be fun to watch.
Rapaport has had a consistent career, but being on this show will be a big change from doing voiceover work on Pound Puppies. He hasn't had much luck with TV shows of late, appearing on the ill-fated The Mob Doctor and Prison Break. He's always had movie roles too, but hopefully his time in Kentucky will boost his television stock even higher.
Justified's returning in 2014 and I can't wait.
More:
Review: 'Runner Runner' Goes Nowhere
The Most Relatable Family on TV
Celebrity Sibling Rivalry
---
From Our Partners:


40 Most Revealing See-Through Red Carpet Looks (Vh1)


15 Stars Share Secrets of their Sex Lives (Celebuzz)