What A 7th Season of 'Parks and Recreation' Could Mean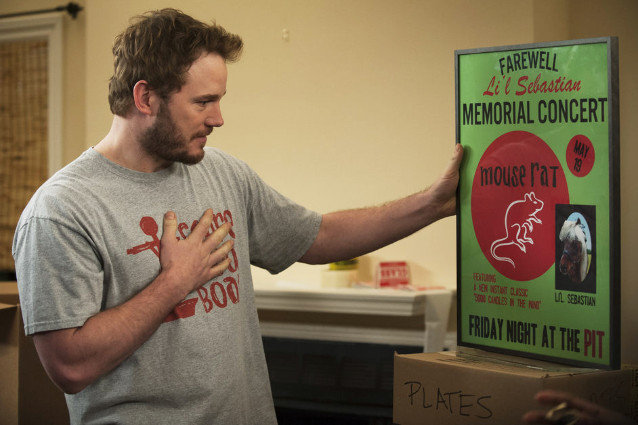 NBC
Everything's coming up Amy! Between her Golden Globe win, the premiere of her new Comedy Central series Broad City, and the renewal of Parks and Recreation, our girl Amy Poehler is on a roll. NBC also committed to producing a pilot of another series Poehler is writing, tentatively titled Old Soul. However, Poehler isn't the only Parks and Recreation star to see increasing popularity. What will all this mean for the show's seventh season?
Rob Lowe and Rashida Jones already left the show this week. Their exit will leave room for the series to focus more on Leslie and Ben's relationship, as well as the other characters played by Aubrey Plaza, Chris Pratt, Aziz Ansari, and Nick Offerman.
However, all the other stars of the show have taken more and more film roles in their down time from Parks and Recreation. Most notably, Chris Pratt had to take time off from the NBC comedy in order to film Guardians of the Galaxy. Now that he's in serious talks for the lead in Jurassic World, it's possible he could take more time off from Parks and Recreation.
Then there are Poehler's writing projects Broad City and Old Soul, while Plaza, Ansari, and Offerman are seeing success in the film world. The main cast of Parks and Recreation has become successful outside of the show, so it's possible season seven might be the final season. (Though nothing is set in stone just yet!)