What Can We Expect from DC's 'Gotham' TV Series?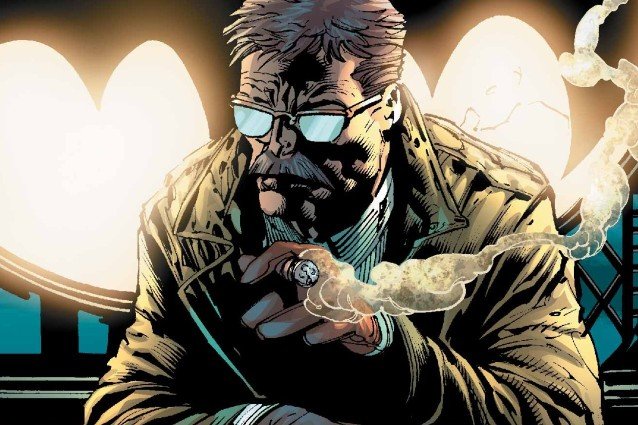 DC Comics
After the huge success of Marvel's The Avengers, then the monumental hype built up in anticipation of ABC's Agents of S.H.I.E.L.D., DC has jumped on the superhero crossover universe bandwagon. Last summer, Zak Snyder announced Batman vs. Superman as the sequel to Man of Steel — with the controversial casting of Batfleck — which will lead to a Justice League movie. Then DC teamed up with Fox to announced their own version of Agents of S.H.I.E.L.D.: Gotham, a TV series that would follow James Gordon. Recently, Danny Cannon signed on to direct the pilot of Gotham as well as executive produce the series.
Cannon is a veteran of TV, having produced and directed shows like CSI: Crime Scene Investigation, CSI: Miami, Dark Blue, Nikita, andThe Tomorrow People. However, fans of comics will be most excited about Cannon signing on to the project because he directed 1995's Judge Dredd, an adaptation of the comic book character. Cannon joins Bruno Heller who created and wrote the script for Gotham's pilot.
It's good that Cannon has had experience working with action dramas on The CW because it's home to DC's already-successful action series, Arrow, as well as its spinoff, The Flash. Though Gotham will air on Fox, Cannon will have the ability and experience to create a cohesive shared universe between all three of the TV series.
As far as the plot of Gotham, all we know so far is that it will center on a younger version of James Gordon, an ally of Batman's from the comic books. The most recent live-action incarnation of the character was played by Gary Oldman in Christopher Nolan's Batman film series
Given the steadily declining ratings of S.H.I.E.L.D. and the increasing popularity of Arrow as well as The Flash (which hasn't even shot a pilot yet,) it looks like DC might take over the comic book world on television. We have high hopes for Gotham, though if S.H.I.E.L.D. has taught us anything, it's not to get our hopes up too high.