What 'Dexter' Does: Solving the Deb Problem in New Teaser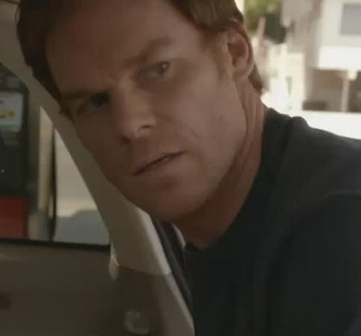 If you haven't seen last season's Dexter, it should go without saying you should turn away now, because you've entered Spoilertown, population: us! And if you don't want to speculate on next season, feel free to see yourself out as well. Thanks!
Now that's taken care of: OMG, you GUYS! Everyone's favorite show about a lovable-slash-hot-slash-creepy serial killer (also known as Michael C. Hall) is back for season seven. I don't know if you noticed, but, The Internet is real excited. As am I (I'm into full disclosure). So when a :15-second trailer debuted today after some TV Guide scoopage last week, proving Deb will definitely know all about her brother's Bay Harbor-tendencies, it was time to get down to dissection. Finally! In a fantastic twist that will (hopefully) finally show what happens to Dexter now that his dark passenger's picked up a hitchhiker, Deb saw Dex finishing off Colin Hanks' character from last season. And by the looks of the clip, unpacking that now weirder-than-ever relationship will be the focus of the season. Oh and that whole, will-he, won't-he be arrested, ever for all the bad guys he's murdered? In the very least, can we at least hope this puts an end to that terribly-creepy Deb Does Dexter thing the writers went and did us wrong with? I dream of that world. Besides, incest is so last season thanks to Game of Thrones and all.
But let's delve into the video, shall we? I might have carpal tunnel now from excessive space bar-ing, but hopefully it's worth it.
Where we left off: Deb sees Dexter mid-kill. Uh, my bad, dude?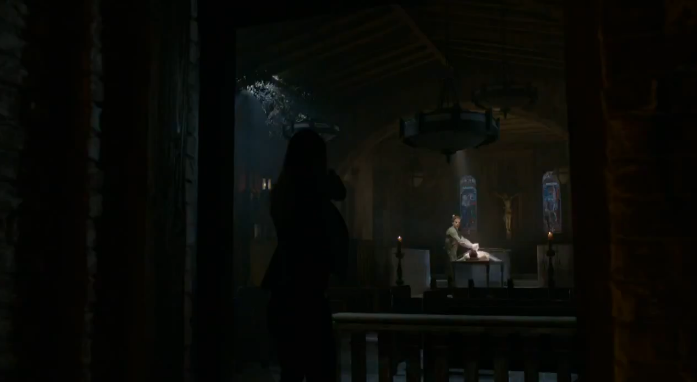 And then, we see a fire! That looks like some brother-sister bonding of a sort: a tampering with a crime scene sort!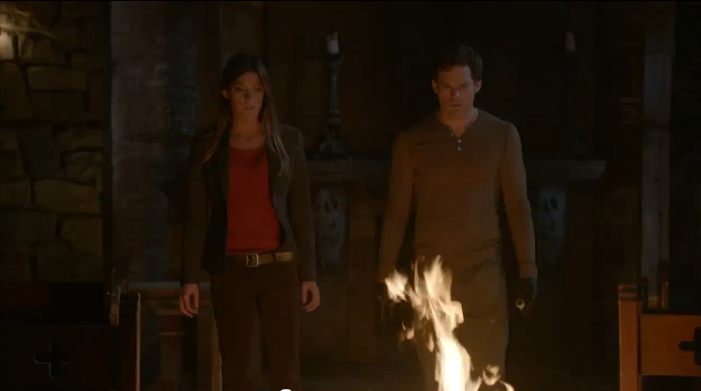 Yep, definitely destroying a crime scene. But it's for (hopefully not creepy-incesty-sorta) love and family! Hopefully more family than love though (please guys).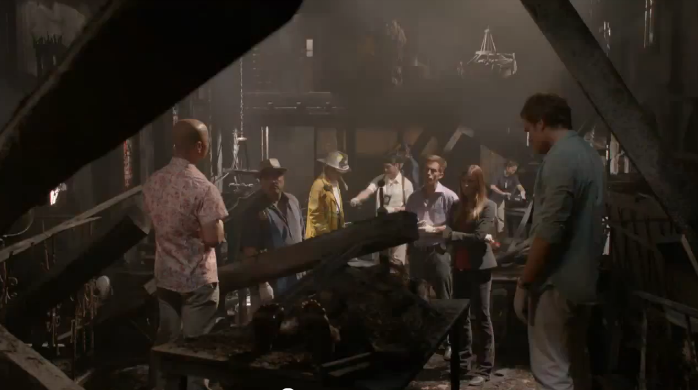 Covering up a murder on local television? All in a day's work for Deborah Morgan, it seems. We imagine it goes a little something like this: "blah blah blah the f**ko set fire to the place as a final self-sacrifice for God blah blah holy s**tballs, etc."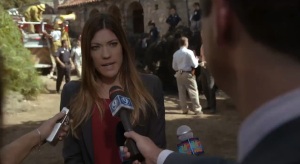 Then Deb does some pensive sitting.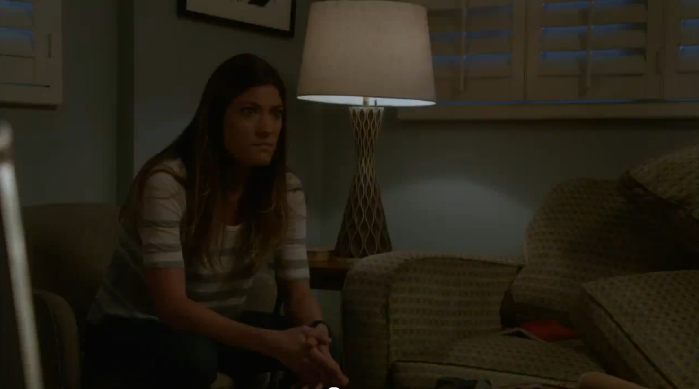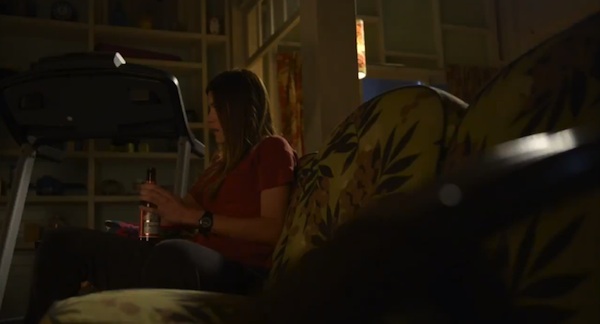 And more sitting…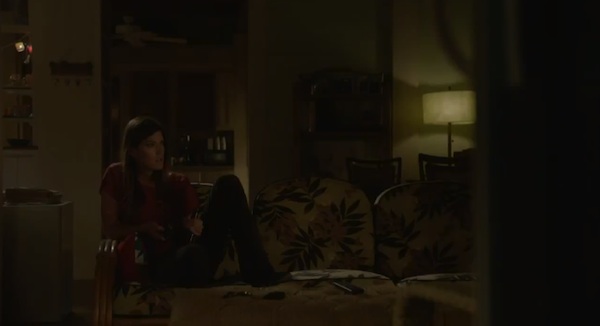 And some sad sitting.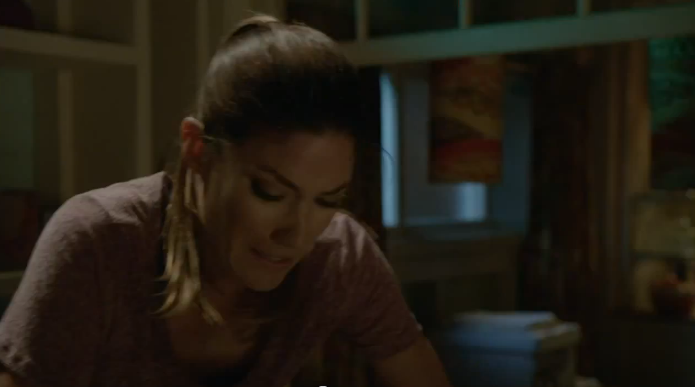 And more crouching: Apparently this will be a free-from-standing season for Deb Morgan. Hoo-kay.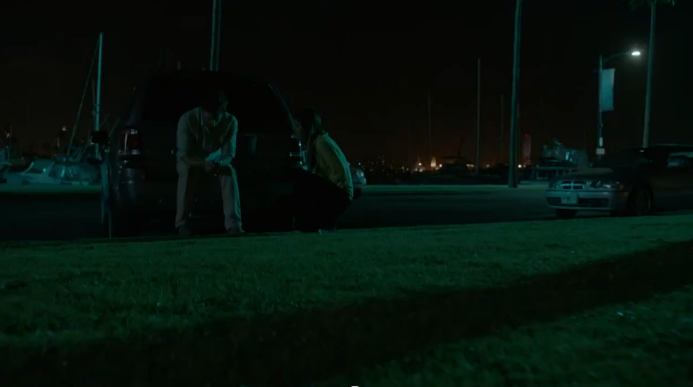 Dexter even gets in on the sitting game: This time with more daddy issues!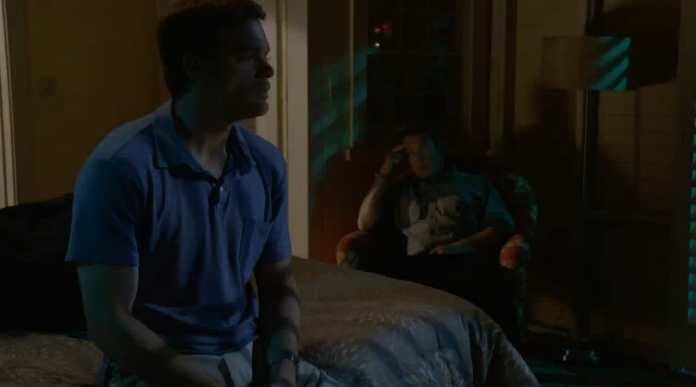 And then there's baby Deb, sitting and emoting: And Dexter the baby murderer looks on, emotionlessly because he's a sociopath.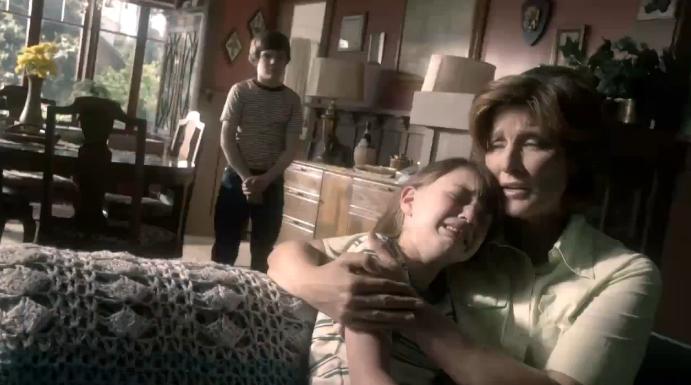 Woops! Almost missed another crouch.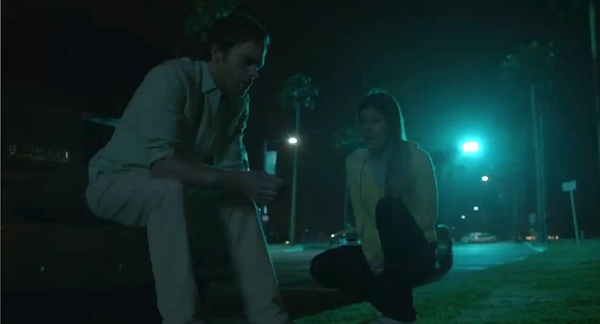 THIS guy! I KNEW something creepy was up with this MFer right here. Ever since he showed up all obsessed with crime. And then Dexter. And then his weirdo video game. And then THE HAND.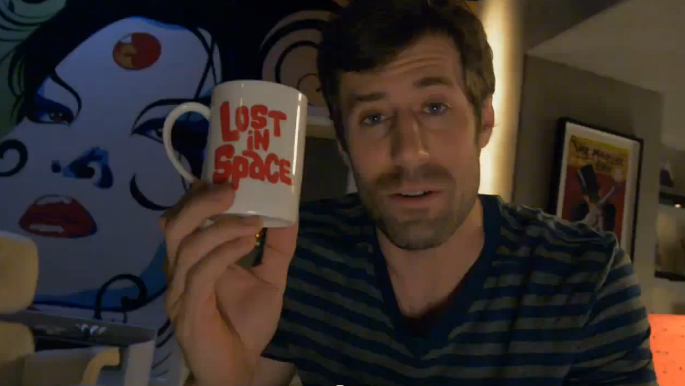 Also, (of course), Deb's life is in danger! It's probably Captain Creepsicle up above that's trying to kill her so he can keep Dexter's secret alive (he's so creepy there's no way he doesn't find out that Deb knows, somehow). And then he will be afraid she'll do the right thing and turn him in, and then he won't be able to profit off of his video game (that he'll probably update with a new level every time Dexter kills someone of note) that he's making!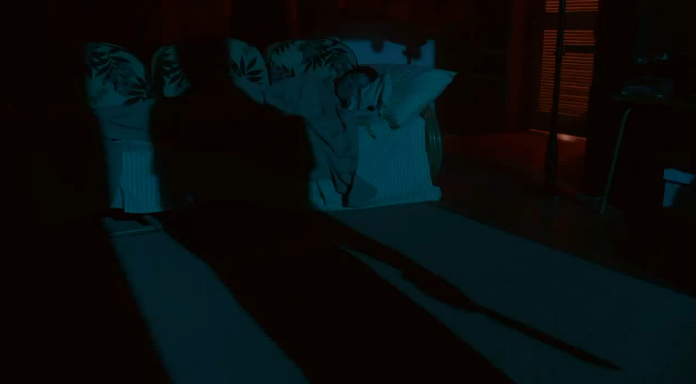 Also there looks like there might be some hazy scenes where either Deb loses her memory or is drugged? Shenanigans! Either way, there it is, and here we are; armed to the teeth for the premiere (Sunday, September 30th @ 9/8c). What do you think about the upcoming season of Dexter? Do you think our ideas are correct? Let us know what you think in the comments after you watch the video below. It's worth it to see the crazy-fast clip in action; they pack in so much stuff, it is (as Gwen would say) B-A-N-A-N-A-S (score one for the dated musical references).
[TVLine]
Follow Alicia on Twitter @alicialutes
More:
Are 'Dexter' Stars Michael C. Hall and Jennifer Carpenter Reconciling?
'Dexter': Deb Begs Her Brother to 'Get Away from the Body' — TRAILER
'Dexter' and 'Homeland' Return Dates Announced